August 27, 2014
Five things for Pharma Marketers to know: Wednesday, August 27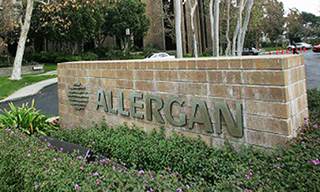 Allergan has set a date for a Valeant faceoff: Allergan, the manufacturer of multi-indicated Botox has set December 18 as the day shareholders will have the opportunity to vote to replace members of its board. Allergan's Tuesday announcement also noted that the firm has asked the courts to expedite its discovery and motion for an injunction against Valeant—Allergan alleges that Pershing Square Capital, which seeks to buy up Allergan for $54 million, and Valeant, violated securities laws. Reuters reported earlier this month that Pershing Square has refuted these allegations. Valeant and Pershing Square issued a statement via communications firm Sard Verbinnen & Co that yesterday's announcement shows "Allergan fears letting its stockholders have a voice, and we believe that its transparent efforts to prevent that will not stand."
Novo Nordisk plans on keeping its cool during this season's heated M&A activity. The Wall Street Journal reports that the company isn't looking for big deals, and CEO Lars Sorenson says the only deals Novo would consider would be ones the company "can finance through our own cash flows." The Journal also notes that the Danish drug manufacturer is in a unique M&A position because it is controlled by a foundation "which makes it all but impossible for it to be acquired by another company." This frees the firm from having to take defensive moves, akin to ones Allergan has been rumored to have made by seeking a partner so it would be big enough to fend off Valeant's takeover bid.
Those missing the Pfizer-AstraZeneca drama from a few months back may have something to look forward to: The Manchester Evening News reports now that the three-month no-contact period has lapsed, Pfizer can now make a private offer and AstraZeneca can invite Pfizer to come back and chat. The deal fell apart over money, and AstraZeneca indirectly justified the need for a higher bid in a "stay-independent" presentation that projected the firm was on course to earn $45 billion in sales by 2023, thanks to its pipeline. Progress has been uneven since then —ovarian cancer treatment olaparib failed to win an accelerated approval label from the FDA, and it was one of the drugs that was part of AstraZeneca's optimistic outlook. The firm has also expanded since talks dissolved, scooping up Almirall's respiratory portfolio in an $875 million deal last month. The company also said earlier this month it is moving its experimental severe asthma drug tralokinumab into Phase III testing.
The UK's National Institute for Health and Care Excellence has endorsed Biogen Idec's Tecfidera (dimethyl fumarate) for adults with relapsing-remitting MS. PMLive reports that this makes Tecfidera the third MS oral the group has supported putting in the National Health Services treatment list, which also includes Novartis's Gilenya (fingolimod) and Sanofi's Aubagio (teriflunomide).
A World Health Organization epidemiologist has contracted the Ebola virus while in Sierra Leone and the New York Times reports that the WHO is pulling its Ebola team from the region. The Times notes that the withdrawal "comes just a day after the organization announced a 'reinvigorated commitment' and an increase in its work to combat Ebola in Sierra Leone." The WHO team wears different protective gear than Doctors Without Borders, and the Times says the latter group asserts it has never had a documented Ebola infection of staff members when handling Ebola outbreaks. The WHO's most recent tally of infected medical staff on Monday was 240 healthcare workers across Guinea, Liberia and Sierra Leone. The WHO also put the healthcare death toll at more than 120 at the time.
Scroll down to see the next article