April 03, 2014
For consumer-directed plan members, fewer prescriptions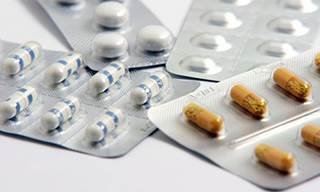 Eighty percent of US prescriptions are filled with generic drugs, but a recent study by the Employee Benefit Research Institute shows that generic fill data, which is often used to promote the cost-savings associated with generic drugs, may hide the impact some health insurance plans have on patient medication use.
The study tracked prescription use among employees of an unnamed company from 2006 through 2010, the point at which the company moved all of its employees to a consumer-directed health plan, often referred to as a CDHP.
The appeal to employers of these plans is that they expose employees to a greater portion of the cost of medical services, an experience expected to prompt the insured to shop for medical treatments much as they would for everyday items, such as cars, washing machines or even clothing. The plans achieve this with a high deductible, so that the insured need to either sign on for one high-priced service, or multiple small ones before being eligible for a lower-cost experience through their insurer.
These plans also affect prescriptions, and it is here that the institute found that employees filled fewer prescriptions—not just fewer brand name prescriptions, but fewer generic and brand prescriptions—the longer they were covered by a CDHP plan.
They also found that this same drop made the number of filled generics appear higher, because the Generic Dispensing Rate metric rises under two scenarios: if the number of dispensed generics goes up, or if the total number of drug fills falls.
Researchers point out that this may be a short-term win for employers because lower prescription use "increases in downstream medical costs," which "may eclipse those benefits."
Scroll down to see the next article