January 18, 2012
Genentech education campaign urges flu sufferers to mind their manners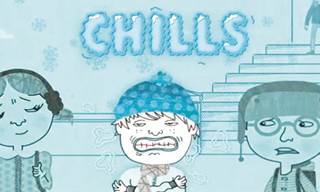 Genentech is sponsoring a flu education campaign featuring hereditary etiquette expert Anna Post offering advice to the flu-stricken on keeping the bug to themselves.
The "Are You That Guy?" effort, for which Genentech is partnering with the National Foundation for Infectious Diseases, features a
website
(flufacts.com),
Facebook page
and media outreach touting a survey on how people handle the flu. Post, the great-great-granddaughter of Emily Post and co-author of the 18th edition of Emily Post's Etiquette, appears in videos and a factsheet with guidance on being a considerate sickie.
"No one wants to be 'That Guy' who spreads the flu to family, friends, or colleagues," said Post. "Knowing how to politely cancel an event you're hosting or how to avoid shaking your client's hand because you're sick can be difficult and potentially awkward. By following appropriate flu etiquette, we can all play a role in preventing the spread of the flu virus."
Visitors to the website or Facebook page can download a "Fight the Flu" iPhone app featuring a flu tracker, quizzes and polls and email alerts about flu rates in their area. The website also features a symptom checker and doctor discussion guide, along with a Q&A-style edu-game and plenty of quirky animation. It's all unbranded, though the utility of antivirals in flu treatment and prevention is heavily emphasized. Genentech manufactures the antiviral flu-fighter Tamiflu.
The survey of 1,044 US adults found that 64% had gone about their regular daily activities despite being wracked with flu sometime in the past three years, even though 81% agreed that people sick with the flu should cancel social obligations to avoid infecting others. Little more than a third (36%) said they'd call their doctor if they thought they had the flu, and 37% said they are uncomfortable telling flu sufferers that they should stay home.
Scroll down to see the next article