May 29, 2012
Groundbreaking Facebook app aims to track rare disease's impact on families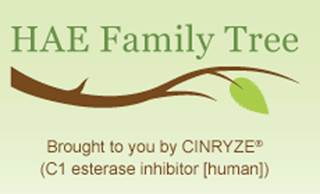 A new app from ViroPharma seeks to leverage a social forum to both raise awareness of a rare disease and provide access to important disease and treatment information.
The HAE Family Tree Facebook App taps into Facebook's 900 million active users to aid in the in the education and awareness of a small specialty audience of hereditary angioedema (HAE) sufferers.
The result of a partnership between ViroPharma and Cadient Group, the new app has features in common with other Facebook apps, but with an added twist.
As is the case with most apps, users who sign up for it can invite fellow Facebook members to join. But HAE patients can also manually enter in the names of family members who don't have Facebook accounts. That's an important note, because this is more than just another family network.
Other interactive tools aim to help patients understand how HAE presents in families, but the HAE Family Tree Facebook App looks to go a step further. By helping families trace the familial progress of the disease—which is marked by uncontrolled and potentially dangerous swelling—the app is designed to encourage relatives to get tested and get treated.
"Response from the HAE community has been great," said Bianca Jay, senior product manager for HAE at ViroPharma. "We are pleased with the number of family members using the application and are hopeful that they lead to productive conversations with their healthcare professionals."
HAE affects approximately 6,000 to 6,500 adults in the US, and patient advocates estimate that it takes about 10 years for patients to get the right diagnosis. HAE is caused by deficient or ineffective levels of a C1 inhibitor protein, which triggers swelling in the abdomen, face, arms and legs, and can interfere with a patient's breathing. It also has a high probability of transmission—the US Hereditary Angioedema Association says parents have a 50% chance of passing the disease onto their children.
"In view of the thousands of rare disorders today—most of them undiagnosed—we're excited at the potential opportunities this represents to reach families with rare disorders," said Stephen Wray, CEO of Cadient.
This is not the first time ViroPharma has worked to connect HAE patients. The company's Ryze Above patient support program, launched in 2010, provides emotional and other kinds of support for patients taking ViroPharma's HAE drug Cinryze. The program had lacked a social media component. The new app links to the older program's treatment trackers and resources, including patient stories and information about Cinryze.
The app also allows for a bit of customization—users can choose from three designs that range from island-inspired with coconuts, tropical with a floral motif and woodland with pinecone decorations.
Patients helped the company choose this platform. "Many people in the HAE community are already gathering and connecting on Facebook, and together, ViroPharma and Cadient developed the Family Tree app to provide our patients and their families with a tool that supports their desire to build connections with others in the HAE community," said Jay.
"Many companies talk about using social media, but few are actually doing it," added Wray. "ViroPharma had the courage to make the leap and leverage the benefits of social media as their mission. Now they're reaping the rewards."
Scroll down to see the next article