January 05, 2012
Healthline lands Drugs.com ad sales deal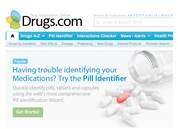 Healthline Networks has secured a deal with Drugs.com giving it exclusive rights to sell consumer ads on the site, which boasts 8.8 million unique visitors per month.

The agreement boosts Healthline's reach to nearly 55 million monthly uniques, said the San Francisco firm, or about half the monthly health information audience, per comScore stats.

"We wanted a partner that could help marketers take advantage of our critical position in the treatment consideration process," said Drugs.com CEO Philip Thornton. "Healthline not only gives us a roster of strategic sellers with deep DTC experience but original, engaging content and visual learning solutions that can help marketers reach consumers and healthcare providers at a critical point of decision."

Healthline, whose backers include Kaiser Permanente, Reed Elsevier, GE/NBC Peacock Fund and Aetna, offers search, advertising and content services through partnerships with 50-plus destination sites including web publishers, portals, search engines, employers and health plans.
Scroll down to see the next article