October 18, 2012
JAMA taps NEJM's Easley as publisher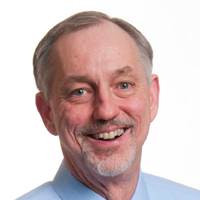 The American Medical Association has wooed New England Journal of Medicine publisher Tom Easley to Chicago, where he will preside over the society's publications, soon to be rolled up into the JAMA brand.
Easley, who spent 13 years at NEJM, now as publisher and managing director, called it a great opportunity. "I'm leaving one great organization for another," he told MM&M. "What's appealing is the latent power in that portfolio, and they've started to realize that with the formation of The JAMA Network."
In May, the AMA merged the online versions of its flagship Journal of the American Medical Association and its nine Archives titles (Archives of Internal Medicine, Archives of General Psychiatry, etc.) into a single web platform, dubbed
The JAMA Network
, enabling cross-title searchability and greater portability. As of January, the specialty titles will carry the JAMA brand (JAMA Neurology, etc.). An across-the-board redesign will be unveiled in January 2013 – JAMA's first in 15 years and the first for the specialty titles in a quarter century.
The AMA also publishes American Medical News.
Easley, who grew up in Chicagoland, starts Dec. 1. He will report to COO Bernie Hengesbaugh and replaces Elizabeth Jones, who left the society in June, as publisher. Easley hailed JAMA editor-in-chief Howard Bauchner, MD as a "strong, visionary editor."
JAMA's circulation has been holding steady at around 300,000 for the past few years, while American Medical News reaches around 250,000. The AMA's membership rose last year to 217,490. By contrast, NEJM publisher Massachusetts Medical Society boasts around 24,000 physicians and medical student members, and NEJM, which was founded in 1812 – a full 71 years before JAMA – reaches 135,000 readers.
A spokesperson for the Massachusetts Medical Society said a new publisher has not yet been found for NEJM, but said "we have a great team in place" to carry the publication forward in the interim.
Scroll down to see the next article