October 08, 2013
J&J buys GSK hep. C compound, BI completes trial enrollment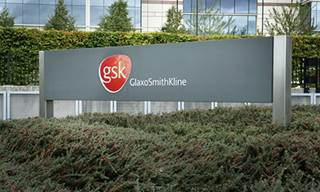 GlaxoSmithKline sold its investigational hepatitis C NS5a replication complex inhibitor to Johnson & Johnson subsidiary Janssen. The J&J unit said in a statement it plans to use Phase II GSK2336805 in interferon-free combinations with its in-house drug simeprevir and its non-nucleoside polymerase inhibitor known as TMC647055. Simeprevir is expected to go before an FDA advisory panel later this month.
This mix-and-match drug approach is common to the space, and competitor Gilead's investigational nucleotide hep. C virus polymerase inhibitor is set to go before an FDA committee one day after J&J's contender gets a thumbs-up or down.
As Boehringer Ingelheim noted in a statement Tuesday, an interferon-free hep. C treatment is an innovation of need, because around 50% of patients cannot take the infusion drugs. This is in addition to patients who are turned off by side effects and the amount of time it takes to complete a course of interferon therapy.
Boehringer's patient-perception walk-through was part of a larger HCV announcement, which was that it had completed enrollment for its all-oral Phase IIa treatment that combines BI's protease inhibitor faldaprevir, its non-nucleoside NS5B polymerase inhibitor deleobuvir, and Presidio Pharmaceutical's pan-genotypic NS5A inhibitor, PPI-668 with and without ribavirin. BI and Presidio's collaboration dates to March, with each company holding on to the rights of their respective compounds. A Phase IIIb faldaprevir-deleobuvir study showed strong efficacy among hepatitis C genotype 1 patients without interferon. Genotype-1 is the most difficult hep. c variation to treat.
Scroll down to see the next article