November 18, 2008
J&J consolidation splits Rx brands between two holding companies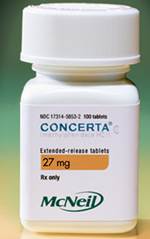 Johnson & Johnson has consolidated the $150 million US advertising business for its prescription drugs, worth around $110 million in agency fees, into WPP and Interpublic Group, with WPP winning its CNS, oncology and anti-infectives brands and IPG landing the pain, women's health, GI and HIV franchises.

The company's biologics business will be split between them, sources said.

The two holding companies bested heavyweight rivals Omnicom Group, HAVAS, Publicis and inVentiv in the pitch, which was initiated in July and wrapped up at the end of October. All teams pitched on a brief for Invega, an atypical antipsychotic marketed by the firm's Janssen subsidiary.

The victors were already well-represented on J&J's sprawling roster and, by and large, seem poised to consolidate their hold on pieces of business they already had hands in. Under the consolidation, they will hold all-in-one agency of record status on the franchises they service, where previously individual brands were serviced by multiple agencies handling different channels and indications, sources said.

For example, WPP stands to mop up the CNS franchise, including brands such as Invega, Haldol, Risperdal and Risperdal Consta, Concerta and Topamax. Agencies servicing those brands included inVentiv's GSW and Blue Diesel, Razorfish, WPP's Ogilvy Healthworld and Qi, a unit of WPP's CommonHealth.

In addition to the CNS brands, WPP gains oncology and blood disorder treatments like Velcade, Procrit and Doxil and anti-infectives including Levaquin and Doribax. IPG takes on: pain medications including Duragesic, Ultram ER, Orthovisc and Axert; GERD drug AcipHex; women's health brands including the Ortho contraceptives franchise; and the Tibotec HIV franchise, including Prezista and Intelence.

WPP and IPG also each hold several pieces of the J&J Consumer Group business, the bulk of which is handled by Razorfish. That business was not up for review, however.

The pitch took place in two phases, with Omnicom and Publicis ousted in the first round and WPP and IPG besting inVentiv and HAVAS in the second.

WPP agencies include CommonHealth, Grey Healthcare Group and JWT. IPG agencies include ICC, Draftfcb, Regan Campbell Ward and Torre Lazur McCann.

The move follows big advertising consolidations in recent years at other big drug companies, including Novartis, AstraZeneca and Sanofi-Aventis.
Scroll down to see the next article