October 16, 2012
J&J, Roche reports lifted by strong drug sales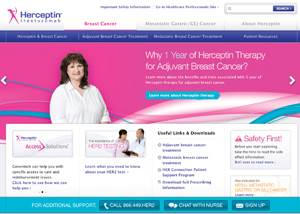 Johnson & Johnson announced Tuesday that third-quarter sales rose 6.5% over the same period last year, to $17.1 billion. The company saw a 7% bump in pharmaceutical sales, to $6.4 billion, compared to $5.9 billion for the same period last year. That was helped by a 13% increase in sales of immune-function drug Remicade, to $1.6 billion. Sales of cancer drug Zytiga, approved in April 2011, were $265 million for the third quarter, compared to $65 million during the same period last year. Consumer sales, including products such as Listerine and Neutrogena, fell 4.3%, to $3.6 billion, and domestic consumer sales slipped 0.4% during the period, while international sales declined 6.1%.
Roche's nine-month earnings check-in showed a 4% increase in sales, to $36.3 billion, compared to $34 billion for the same January-through-September period in 2011. The Swiss company relied on its pharmaceuticals division for 78% of this period's sales, up from 77% for the same period last year. The company said in a statement that the boost was due to its oncology franchise, which saw sales rise 9% during the nine-month period. The top-selling cancer drugs for the term included MabThera/Rituxan, Herceptin and Avastin. Herceptin sales rose 12% during the nine months of 2012, compared to the same period last year, an uptick which the company acknowledged will continue to benefit from the results of a September study that recommended patients stick with a year of Herceptin therapy as opposed to pursuing an abbreviated six-months of treatment. Before the
study's results
were published September 24, Bernstein analyst Tim Anderson said in a research note that were a study to find 6- and 12-month Herceptin regimens equal, results could shave 38% off of Herceptin sales by 2016. Additional studies that focus on shorter treatment times are pending.
Roche also saw declines in its diabetes business, and attributed the shrinkage to reimbursement cuts and pricing pressures.
Lucentis sales
dropped 8% during the period when compared to the same nine months in 2011, but Roche said the FDA's
August approval of the drug for diabetic macular edema
is helping to counterbalance the impact
Regeneron's Eyela
has had on sales in the wet age-related macular degeneration market.
Scroll down to see the next article