September 17, 2008
Kohl probes device DTC, threatens ad ban push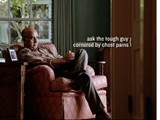 Kohl probes device DTC, threatens ad ban push

Sen. Herb Kohl said he was "prepared to call for future moratoriums" on DTC for new medical devices, citing "real risks and serious complications."

Kohl (D-WI), who chairs the Senate Special Committee on Aging, said "Physicians and consumers must be appropriately educated about these critical devices and their benefits and risks alike, What we do in the near term will be dependent on the proactive actions of FDA and industry."

His comments followed committee hearings into DTC for medical devices in which physicians argued that device DTC undermines the doctor-patient relationship and can raise healthcare costs. Upbeat ads for the Cypher stent, from J&J's Cordis, came in for special criticism. Cordis' "Life wide open" TV campaign debuted last Thanksgiving but has since been restricted to a single market outside Baltimore.

The device industry's DTC spending remains small by comparison to that for pharmaceuticals – according to TNS Media Intelligence, device makers spent $193 million on advertising last year – but it's growing fast. In convening the hearings, Kohl said the device industry was "beginning to get into the game," and that it was time the FDA began subjecting it to the same scrutiny as it does pharmaceutical manufacturers.