April 01, 2014
Lilly Alimta patent extended to 2022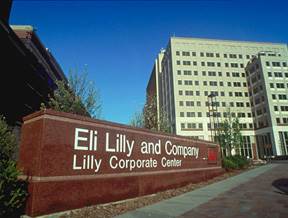 Eli Lilly has added six more years to the patent of its Alimta cancer drug. A lower court decided in favor of the Indianapolis, IN, drugmaker Monday. The decision means the medication, which brought in $2.7 billion in global sales last year and is indicated for nonsquamous non-small cell lung cancer, will not have to face generic competition until 2022.
Bernstein analyst Tim Anderson wrote in his Monday analysis that the win amounts to about three dollars per share, or around 5% of the company's current stock price, but the decision does not change his firm's valuation of Lilly, because its financial models assumed a court would vote in Lilly's favor.
A worst-case scenario could have put Alimta in the generic-eligible bin in 2017. Anderson expects the decision will be appealed, so Monday's news does not mean the patent fights are over.
The company is also fighting for patent extensions in other countries, including Germany and the United Kingdom.
Alimta's US sales totaled $1.2 billion last year, an 8% bump from 2012, due to both higher prices and demand.
Scroll down to see the next article