July 08, 2013
Lilly Alzheimer's tracer fails to win CMS support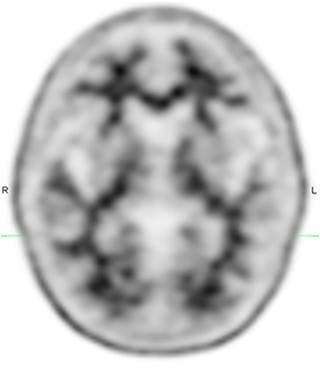 Eli Lilly's line of Alzheimer's disease products encountered another setback Wednesday when the Centers for Medicaid and Medicare released its proposal for how the program should cover positron tomography amyloid-beta scans among beneficiaries. The draft shows the government program is willing to embrace scans on a limited basis as opposed to a "come one, come all" stance that could have given Lilly a shot at scans at a population that hit almost 50 million beneficiaries in 2012, according to the Henry J. Kaiser Family Foundation. CMS expects to issue its final decision this fall.
The CMS proposal indicates that the agency considers PET scans appropriate if it can help doctors rule out Alzheimer's disease in close cases, such as when differentiating Alzheimer's vs. frontotemporal dementia, a condition that is often mistaken for AD but is actually the result of frontal lobe degeneration. CMS wrote that PET scans could also be of use when seeking out clinical trial candidates.
Avid Radiopharmaceuticals president and CEO Daniel Skovronksy said in a statement that CMS' approach "appears to be challenging the value of an adjunctive tool that can assist physicians in making a more informed diagnosis for patients with cognitive impairment." Avid is a wholly-owned Lilly subsidiary. Skovronksy also said that CMS' reserved stance is in conflict with the National Alzheimer's Project Act, since it "could hinder a timely and accurate diagnosis."
CMS said two tests guided its proposed decision: proof that it improves meaningful health outcomes in patients with AD symptoms, and if the scans "inform the treating physician's management" in a way that improves outcomes such as beneficial treatment or the "avoidance of unnecessary burdensome interventions." The agency said the scan fails on both points.
Lilly's 2012 request that CMS give its PET scan, Amyvid, another look is behind this month's news. The drug maker wanted CMS consider allowing the scan to be used as a diagnostic tool to assess the density of amyloid plaques is adults who are being evaluated for Alzheimer's disease and are being assessed for Alzheimer's disease.
Although the drug maker characterizes the proposed limits as working against the 2011 legislation that was intended to accelerate Alzheimer's disease research and treatment developments, the reasons CMS lays out for denying blanket approval of the scan show that the agency is making an effort to distinguish between useful diagnostics and diagnostics in the general sense. The CMS proposal is based on several factors, among which is the FDA's approved label for Lilly's diagnostic, which says that scan results have limited value, in that although a negative scan "reduces the likelihood of AD, a positive florbetapir scan does not confirm the diagnosis of AD or any other cognitive disorder," and that patients with cognitive decline and those without may have moderate-to-severe amyloid plaques.
CMS further justifies its limited scan proposal by citing the Alzheimer's Association's January 2011 statement that indicated that appropriate use of the scan, FDA approval aside, had yet to be determined.
The Alzheimer's space has logged a number of failures, including Pfizer/Johnson & Johnson's bapineuzumab, whose Phase III studies were stopped a year ago. Lilly's solanezumab logged a belated half-win when the FDA said it would consider loosening up the approval rules by allowing Alzheimer's drugs to pass if they show improvements in either cognition or global function, as opposed to the traditional requirement that drugs effect both. Solanezumab is still being tested, but recent research suggests that treating after the disease takes hold may be too late. This plays into the CMS' desire to keep screening to a minimum, in that the agency also cited a 2011 study that indicated scans in the Medicare age group does little to help doctors determine if amyloid is causing dementia, but can be used to rule out AD as dementia's cause.
Scroll down to see the next article