December 18, 2007
Lilly CEO Taurel to retire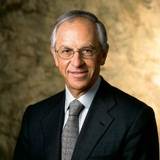 Eli Lilly announced that CEO Sidney Taurel will retire effective March 31 2008, to be replaced by John Lechleiter, current COO, who will assume the chief exec role on April 1.
Taurel has been the company's chief executive officer since July 1998, and the chairman of its board of directors since Jan. 1, 1999. He will remain chairman of the board of directors until Dec. 31, 2008, at which time he will retire from the board and from the company.
Lechleiter had been groomed for the top post since 2005, when Taurel handed over his duties as president to the Harvard graduate, but the company had never said when the transition would occur. In an interview with MM&M that same year, Lechleiter demurred when asked about the significance of his taking on the firm's No. 2 position. "Clearly, Sydney's expectation and the board's expectation of me is to make sure that this company runs well, that we execute well, that we deliver value for patients and for shareholders," he said. "And I think if I do that well, I'll let the future take care of itself."
The future has arrived for Taurel, who arrived at Lilly in 1971 as a marketing associate in Eli Lilly International. After sales and marketing experiences in Brazil, Eastern Europe and France, he became general manager of the company's affiliate in Brazil in 1981. He subsequently assumed the London-based role of vice president of Lilly's European Operations in 1983, and then moved to Indianapolis in 1986 as president of Lilly International. In 1993, he was named an EVP of the company and president of the pharmaceutical division, and in 1996 was promoted to president and chief operating officer of the corporation.
Taurel is also past chairman and a current member of the executive committee of the board of directors of PhRMA.
Lechleiter joined Lilly in 1979 as a senior organic chemist in process research and development, and he became a head in that department in 1982. In 1984, he began serving as director of pharmaceutical product development for the Lilly Research Center in Windlesham, England, and he subsequently returned to the US in 1986 as manager of research and development projects for Europe. In 1988, he became director of development projects management, and in 1989 assumed additional responsibility for pharmaceutical regulatory affairs, chemistry, manufacturing and control. In 1991 he was named executive director of pharmaceutical product development and became VP in 1993. Lechleiter was appointed VP of regulatory affairs in 1994, VP of Lilly research laboratories in 1996 and SVP of pharmaceutical products in 1998. In 2001, he became EVP for pharmaceutical products and corporate development, and then EVP of pharmaceutical operations in early 2004.
 
"I am humbled and excited by this opportunity to lead Eli Lilly and Company, particularly during a time of profound challenge and unprecedented opportunity," Lechleiter said in a statement. "We will be guided by an exciting new vision for our future that places individual patient outcomes at the core of our endeavors."

Scroll down to see the next article