July 11, 2012
Lilly pipeline chokes again as patent expiries loom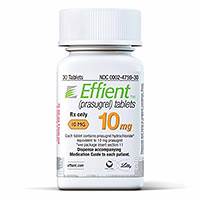 The latest news from Eli Lilly Wednesday: another drug has failed to impress, namely its investigational schizophrenia treatment dubbed mGlu2/3. The company said in a statement that it failed to show any big difference between patients taking the drug and those taking a placebo. The treatment addresses schizophrenia from a different angle – interacting with glutamate receptors, as opposed to dopamine receptors. The hope is that the new mechanism would help patients avoid the downsides associated with schizophrenia drugs, including weight gain and diabetes.
The company is going forward with two other clinical trials on the product, but the latest results further dim hopes for Lilly's Phase III pipeline, which includes the Alzheimer's treatment,
solanezumab,
which analysts have largely written off as a lost cause.
Like its peers, the Indianapolis, IN, company is trying to slow its patent cliff decline. Recent losses include the schizophrenia drug Zyprexa (olanzapine), which went off patent in October 2011 and had first quarter sales plummet 56% this year compared to the same period in 2011. Anti-depressant Cymbalta (duloxetine) continues to be a strong earner, bringing in 23% more in sales during the first quarter compared to the same period in 2011 and $4 billion last year, a 20% increase over 2010. But Cymbalta, which provided 17% of company sales last year, is set to lose exclusivity in 2013, despite a six-month reprieve after two Phase III studies prompted the FDA to
grant pediatric exclusivity
. Also going off-patent next year is Lilly's diabetes therapy Humalog, whose almost $3 billion in sales represented 10% of revenues last year. This sweep leaves ED drug Cialis (8% of last year's revenues), osteoporosis treatment Evista (4% of last year's revenues) and ADHD drug Straterra (3% of last year's revenues) it its wake.
Lilly has also been battling mediocre results. The company had three years to position its blood thinner Effient as the swap for Bristol-Myers Squibb's Plavix, which went generic this year. Yet the drug's black-box warning has kept physicians at bay, and has become
a direct target of marketers
for competing products. The company also pulled its drug Xigris (drotrecogin) from the market last year because it failed to help patients with severe shock or sepsis.
The company has reduced its workforce by approximately 25% since 2004, and has pared back its sales force by about 33% since 2009. Its latest annual report reiterates a strategy that has been emphasized since 2009: no massive acquisitions and continued investment in partnerships and R&D. Acquisitions include the 2011 purchase of the animal health business from J&J subsidiary Janssen and, in 2010, those of Avid and Alnara, along with European marketing rights to Pfizer's animal health business. Lilly also boasts partnerships with universities that give the company first-dibs on treatments.
The company releases second quarter results July 25.
Note: A prior version of this article indicated Cymbalta was approved for children. The company was granted pediatric exclusivity. We regret the error.
Scroll down to see the next article