January 03, 2008
Marketer takes helm of Sanofi vaccines division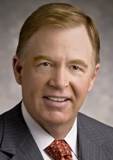 Sanofi Pasteur named Wayne Pisano president and CEO, replacing David Williams, who is retiring. He reports to Sanofi Aventis CEO Gerard Le Fur.
Pisano was previously SVP, global commercial operations and corporate strategy, tasked with directing the development and implementation of the company's commercial strategy.
He joined the company from Novartis as VP, US marketing in 1997 and the following year was promoted to SVP marketing and sales. In that role, he orchestrated a reorganization of the department and is credited with helping fuel a 180% jump in sales over his five years as the firm's top marketing exec.
He went on to serve as EVP, Sanofi Pasteur North America and SVP, global commercial operations, helping to establish the market positions of key products such as Fluzone, IPOL and Menactra and overseeing the firm's joint venture with Merck, Sanofi Pasteur MSD.
The firm won FDA approval of its H5N1 vaccine in April. Sanofi Pasteur products include Fluzone, Menactra, ActHIB, Adacel and Pentacel. Agencies include Saatchi & Saatchi Innovations, Integrated Communications, Deutsch and Publicis PR.
Scroll down to see the next article