August 13, 2013
New daily HIV med could put Atripla on the defensive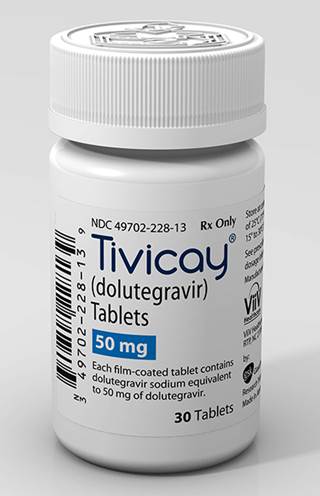 GlaxoSmithKline, Shionogi and Pfizer scored a win Monday, and Gilead got a competitor, when the FDA approved the daily HIV medication dolutegravir. GSK & Co. submitted the drug via ViiV Healthcare, the joint venture between GSK and Pfizer.
The drug, called Tivicay (dolutegravir), can be used for both HIV patients who have never taken any medication to combat the virus and for those who have already tried other therapies. In addition to expanding the group of daily therapy options beyond Gilead's Atripla and its "Quad" pill Stribild, ViiV's market entry has an enhanced benefit: 2012 trials showed that combining Tivicay and ViiV's Epzicom produced superior results to Bristol-Myers Squibb/Gilead's Atripla, which the FDA approved in 2006.
The latest approval included data from four Phase III trials in which patients received either Tivicay or Merck's Isentress (raltegravir), either of which were taken with other antiretrovirals or with Atripla.
Tivicay's priority review designation moved the treatment through the FDA's screening process, which helped it go from its December 2012 submission date to green-light status by this month.
Although ViiV's entry is a clear challenge to best-selling Atripla, whose 2012 global sales rose by 11% to $3.6 billion, the approval does not mean it will take over the market; the HIV virus adapts easily to medications and not all drugs work for all patients.
The approval, somewhat fittingly, follows another recent regulatory development: the FDA's August 8 approval of the first rapid HIV test that detects HIV-1 p24 antigen, and antibodies to HIV-1 and HIV-2. It is the first FDA-approved test that can screen for all three factors and break out independent results at the same time. It also means infectious-disease doctors can identify the virus early, because it detects antigens as well as antibodies, meaning treatment can begin earlier.
Scroll down to see the next article