November 01, 2012
Northeast pharmas pick up after the storm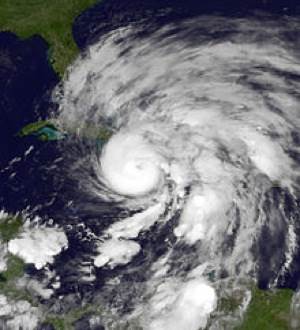 The Northeast's pharmaceutical corridor was smack in the middle of Hurricane Sandy's path, and the industry, together with the broader region, is slowly getting back on its feet.
"Production appears to be up and operating," said PhRMA director of communications and public affairs Graydon Forrer, noting that most companies' production facilities boast backup generators adequate to ensure refrigeration in case of power failure. "From what we currently understand, the big issue is whether product is moving into affected zones, given limits on transportation and access – bridges and tunnels – whether there is a pharmacy or hospital to receive product, electricity and generator capacity for medications that require refrigeration, and other storage and handling issues."
Princeton, NJ-based Sandoz said it had received no reports of injuries to employees, and that with exception to its Florham Park office, which houses its PharmaDerm sales force, the company's tri-state facilities have power and reopened yesterday.
"Most importantly, we believe all our employees are safe and well, though a handful remain without cell phone contact," said VP communications Chris Lewis. "There have been no reports of injuries, though there is obviously damage to private property in many areas, particularly on Long Island." Many employees have made it to work, he added, but gas shortages and traffic snarls have made it tough.
Bayer said it had no reports of injuries and most Northeastern sites were up and running by Friday. The company said it would contribute $75,000 each to the American Red Cross and Save the Children for relief efforts through its Bayer USA Foundation.
Though its Fort Washington, Pennsylvania office reopened today and manufacturing and operations are 'go,' Janssen's commercial locations in New Jersey remain closed and many of its employees are without power, said one exec. Roche sites in Branford, CT and Branchburg and Nutley, NJ were idled by the storm, but all are back up and running. Purdue's Stamford headquarters reopened Wednesday.
In New York City, Pfizer was fortunate. The company's headquarters, on 42nd Street in Manhattan, is just two blocks north of the East Side blackout zone, still dark as of this writing (farther west, MM&M's offices, at 26th Street and Sixth Avenue, have power, though the block to the south does not). Thousands of lab rats and mice at an NYU research center a dozen blocks south weren't so lucky – they drowned when the facility was flooded, setting a host of medical research programs back years. Hundreds of patients at area hospitals had to be evacuated following power failures.
The storm gave PhRMA and other medical industry stakeholders a chance to put their
RxResponse
program, designed to coordinate delivery of medicines in the event of an emergency, into action. Established in the wake of Hurricane Katrina, which devastated New Orleans in 2005, RxResponse members include trade organizations representing hospitals, generics manufacturers, biotechs and chain drug stores as well as the American Red Cross. It gives those groups a means of coordinating crisis response and informing patients and caregivers as well as governments of where medicines are available, through its Pharmacy Status Reporting Tool, which has received 1665 page views and 1046 unique page views this week. It also offers a downloadable medication card for recording needed meds in case of evacuation.
Scroll down to see the next article