May 08, 2014
Novartis finds Europeans need heart facts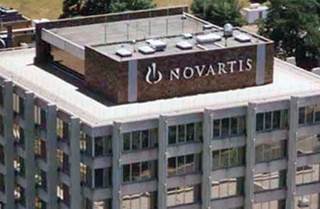 The Centers for Disease Control and Prevention has some pretty nasty facts about heart disease: it accounts for around 25% of all deaths in the US, 720,000 patients have heart attacks every year, and coronary heart disease costs around $108.9 billion in healthcare costs a year.
Heart failure—which has been given an awareness day in Europe that is today or Friday, depending on the country—affects around 5.1 million in the US, it costs about $32 billion per year, and the CDC says about 50% of heart-failure patients die within five years of diagnosis.
Turns out the US is not alone it its heart-disease woes: a recent survey by Novartis found that while 20% of Europeans will experience heart failure, less than 33% of potential patients over the age of 50 are aware of this risk.
The survey polled 11,000 people across 11 countries and found that only 8% were able to identify warning signs associated with heart failure, and 25% said "they would wait a week or more—or would not seek medical advice at all—when experiencing symptoms," which include fatigue, swollen ankles and sudden weight gain within 48 hours.
Awareness varied by country—for example, 17% of Swedes could identify symptoms, but only 5% of those polled in Great Britain, Germany and Switzerland had the same awareness.
The survey also noted that Europe's stats match those of the US: 50% will die within five years of diagnosis. Novartis said the condition currently has a worldwide bill of $45 billion a year, and that this number is only expected to increase.
Novartis also has a hand in the heart-failure arena: an FDA panel voted 11-0 against the drug serelaxin in March, which means it is still up for final FDA review. The European Medicines Agency's Committee for Medicinal Products for Human Use rejected the drug in January.
That same month, a trial for another one of its heart-failure drugs, LCZ696, was stopped early because the drug was working well, and Novartis said at the time that it expects to file the drug with regulators this year.
Scroll down to see the next article