January 29, 2014
Novartis pharma sales held steady in 2013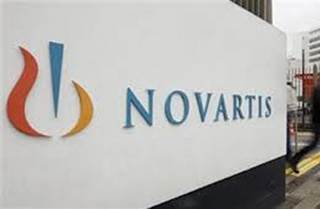 Novartis fourth-quarter sales rose 2% to $15 billion, compared to $14.8 billion in 2012, and year-end sales inched up 2% to $58 billion from $57 billion in 2012, the company announced Wednesday.
The drug maker, which said in December that it was pink-slipping 500 pharmaceutical division employees and announced it was shuttering an Ontario, Canada, manufacturing site, said generics took a $2.2-billion bite out of last year's revenues.
Pharmaceuticals, which accounted for 56% of company sales for the year, held steady. Sales inched up 1% in the quarter, flat for the year. Drugs including Gilenya (MS), Afinitor and Tasigna (both for cancer) provided a buffer against the impact of generics.
Vaccines were up 4% for the quarter and 7% for the year, compared to 2012, while consumer health—which is rumored to be up for a possible swap for Merck's animal health division—saw sales edge up 8% in the quarter and 9% for the year, compared to 2012.
Novartis attributed the OTC success to a few factors, including relaunching brands including pain reliever Excedrin, dietary supplement Benefiber, and kid's medicine Triaminic, among others.
The company said it expects to file five new molecules and five new indications with the FDA this year.
Scroll down to see the next article