April 02, 2014
One small step for MannKind: Afrezza gets panel nod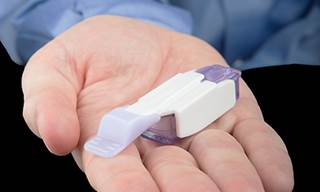 In its third go-round with regulators, MannKind's Afrezza inhalable insulin caught a break by way of a positive nod from an FDA advisory panel. Reviewers yesterday voted 13-1 for the drug to be approved for type 1 diabetes and 14-0 for type 2. The FDA is slated to make its decision on April 15.
Afrezza is a fast-acting mealtime insulin therapy designed to improve glycemic control in adult patients with either form of the metabolic disease. If approved, it could eat into market share of other drugmakers' injectable insulins, namely Novo Nordisk's NovoLog, which generated $3 billion in sales last year, and Eli Lilly's Humalog, which saw $2.6 billion in 2013 revenue.
It's been a long road. Afrezza was originally submitted for review almost 14 years ago, in December 2000. If approved, it won't be the first inhalable insulin to reach market, either. Pfizer's Exubera was approved and then subsequently dumped after 11 years of development and less than a full year of sales.
In a report from Nature Biotechnology in 2007, Jami Rubin, then an analyst at Morgan Stanley, chalked up Pfizer's failure to poor marketing. "I think Pfizer felt that the drug would sell itself," she stated at the time. "They did a poor job at marketing. Samples were sparse, the TV ads were late, and they were too benign and not exciting. They did not court the nurses, the certified diabetic educators, who play an even bigger role than physicians in deciding to put patients on insulin. They ignored them."
In a statement today, the chairman and CEO of MannKind, 88-year-old Alfred Mann, thanked FDA for its assessment. "We are pleased with the Advisory Committee's approval recommendation in support of Afrezza and we appreciate the thoroughness of their review. "
Despite only one vote against approval, panel members expressed doubt particularly around the company's Phase-III trial—study "171," which was designed to evaluate whether the drug was non-inferior to NovoLog in patients with type 1 diabetes.
"It appears that the Afrezza T1 groups underwent substantial increases in dose over the study period," reviewers commented, "whereas the insulin aspart group [NovoLog] had a similar dose from start to end of the randomized treatment phase."
Panelists feared that uneven dosing may have clouded the study's results, saying, "it is not clear how to interpret the results of this non-inferiority study. It is concerning that if the insulin aspart group had been titrated more effectively, differences in efficacy between Afrezza TI and insulin aspart might have been greater and the non-inferiority may not have been excluded."
Also of note was "the overall higher rate of subject discontinuation in the Afrezza T1 Group," of which panel members wrote, "The reasons related to this imbalance appear to be clustered in the categories of adverse events and subjects' choice sometimes in relation to an adverse experience or perceived lack of efficacy.
"This finding does not support a claim that patients prefer Afrezza T1 over insulin aspart, at least in this particular study [171]," they added.
Trial 171 did show, however, that "the primary objective of non-inferiority of Afrezza TI Gen2 to insulin aspart was met (noninferiority margin 0.4%). However, Afrezza TI Gen2 was statistically worse than insulin aspart."
Through 24 weeks of therapy, the Afrezza group saw a mean HbA1c reduction of .21, while those in the insulin aspart (NovoLog) cohort saw a mean reduction of .40 in type 1 diabetes.
Study "175," which evaluated Afrezza in type 2 diabetics—whose disease was inadequately controlled on metformin with or without a second or third oral medication—saw mean HbA1c reductions of .82.
The panel also recommended two post-market studies be conducted to evaluate lung-cancer mortality and all-cause mortality, among other criteria.
Two cases of pulmonary malignancies were found during the clinical development program for Afrezza. In both cases, patients had a prior history of smoking. However, two additional cases were reported 2.5 and 3.5 years after the clinical trial was discontinued; both were non-smokers and had been prescribed a high dose of Afrezza.
Scroll down to see the next article