July 10, 2012
Pfizer, Valeant and Acorda hit with untitled letters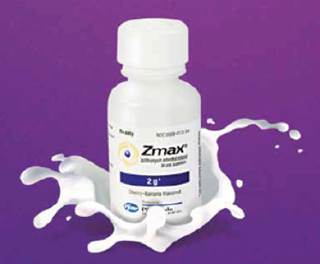 The drug industry may be settling in for a hot, lazy summer, but FDA's Office of Prescription Drug Promotion has been keeping busy, issuing untitled letters to Pfizer, Valeant and Acorda Therapeutics over allegedly violative promotions in recent weeks.

OPDP officials said in a letter dated June 19 that a consumer brochure for Pfizer's antibiotic Zmax (azithromycin extended release) ran afoul of the Food, Drug & Cosmetic Act on a host of counts, including omitting and minimizing important risk information, making unsubstantiated superiority claims, omitting material facts, broadening the indication, making misleading efficacy claims and making unsubstantiated claims. The brochure, said the agency, failed to disclose the risk of severe and fatal allergic and skin reactions associated with the drug (though it did urge patients to "seek emergency help right away if you develop hives, skin rash" or a half-dozen other symptoms). OPDP also took issue with language reviewers felt slyly overhyped efficacy or hinted at uses beyond those indicated in the label – for instance, a claim that the drug treats conditions "including" those that it's indicated for. Superiority claims weren't backed up by clinical trials evidence.

The agency also found fault with a consumer video for Acorda's Ampyra, saying in a June 21 letter to the company that it overstated efficacy and minimized important risk info for the MS drug, which carries warnings and precautions regarding risk of seizures and use in patients with renal impairment, among other dangers. The video, consisting of testimonials from a patient and her doctor, suggests that the drug improves mobility in patients. "Although Ampyra has been shown to imrpve walking speed in patients (as measured by the timed 25-foot walk), substantial evidence, as demonstrated through adequate and well-controlled trials using well-developed instruments that can validly and reliably measure these outcomes" were lacking, said OPDP.

A patient assessment video for Valeant's Huntington's drug Xenazine that was posted on Medscape overstated efficacy, omitted material facts and omitted and minimized serious risks of the drug, which carries a Boxed Warning on increased risk of depression and suicidality, agency reviewers determined.
Scroll down to see the next article