February 28, 2013
Rare disease awareness more than just a day for pharmas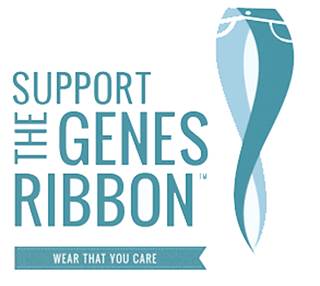 FDA touted a high number of approvals and expedited reviews in its 2012 self-assessment, but equally encouraging was the news that the agency approved 9 New Molecular Entities (NMEs) for rare diseases, defined in the US as conditions affecting fewer than 200,000 people.
The report also noted that last year's rare disease drug approvals, which included Protalix's Elelyso for Gaucher Disease and Lundbeck's Onfi for Lenox-Gastaux syndrome seizures, were part of a larger story of giving these smaller conditions greater attention. From 2007 to 2012 treatments for rare diseases accounted for fully one third of NMEs approved by FDA.
Treatments for rare diseases face distinct challenges in navigating the approval process. Clinical trials are necessarily smaller for rare diseases, and the patient voice on review panels is seen as a way to draw greater attention to unmet needs.
Despite the "rare" designation, agency Siren Interactive notes in its Rare Disease Awareness Day infographic that a country comprised of every person with a rare disease would would be the third most-populous in the world. With rare diseases becoming more and more a center of gravity in biopharma pipelines, many companies are ramping up their outreach, and Rare Disease Awareness Day events are popping up throughout the week.
"We're immersed in the rare disease community, so basically everything we do is in support of rare diseases," Lundbeck communications manager Katie White told MM&M. Lundbeck, whose product line focuses on CNS disorders, has been promoting a "Raise Your Hand" campaign since 2010. Advertising, which converts clicks into contributions to the National Organization for Rare Disorders (NORD), is housed on NORD's site and includes an embeddable code to increase site shares. White said the campaign continues to hit its click goal—10,000 this year—and has raised $30,000 in unrestricted grant money for NORD since it started.
"We could just give NORD that contribution, but this way we're spreading awareness and helping raise the issue," White said. Lundbeck is promoting the fundraising campaign through its Twitter feed as well as on several Facebook pages. White said one of the those pages, Moving Together for HD (Huntington's Disease), has been a major source of clicks across Lundbeck's pages, "even though the money's not going to them but to areas of disease where there is no research going on." She said the shares and clicks for the rare diseases campaign on the Moving Together site have exceeded anything else they've posted, including information about Huntington's Disease.
NORD, which is also promoting Lundbeck's campaign, said the ad has garnered 9,373 clicks as of Wednesday, and had had 167 shares and 144 "Likes" for the two Raise Your Hand Facebook posts.
Lundbeck has traditionally marketed the awareness day to HCPs, including a leave-behind. White said it changed things up this year. Although the company still sent reps out to talk about the campaign, it shelved leave-behinds but provided an email reps can give doctors offices to promote the day.
Novartis, which has 12 drugs in the rare-disease marketplace, is also pursuing a multi-pronged media effort. The company's outreach includes a Twitter "Rare Disease Hour" which kicked off February 13. Attached to the #RDD13 hashtag that's linked to the day itself, the company is using the feed as an educational resource, as well as to link to its YouTube playlist of patient stories.
Spokesperson Julie Masow emailed MM&M that this year's activities—which include participating in the Global Rare Disease R&D conference in Basel as well as US media efforts, including a "mat release (prepackaged content like that distributed by BrandPoint and picked up in publications like the Milwaukee Wisconsin Journal Sentinel)." This year's distribution numbers are not yet available, but Masow said last year's mat releases reached about 880,000 readers, while radio promotion efforts had over 3 million listeners across 382 outlets.
Some industry efforts pack a political punch. Shire, whose products include the Fabry disease treatment Replagal and Firazyr for hereditary angioedema, told MM&M via email that it is concerned about the impending sequestration, "as it will halt needed funding to the NIH for rare disease research and to the FDA for implementation of FDASIA," a user fee enacted in 2012 for review of innovator drugs and biosimilars. The company is also part of a "Wear That You Care" initiative by the R.A.R.E advocacy group that deploys a denim ribbon as a way to raise awareness and funds.
Drug maker Biomarin took the issue to the California statehouse, submitting a resolution asking the State Assembly to recognize today as Rare Disease Day. The company also posted a roster of rare disease patient stories on its website to mark the occasion, and will host an annual on-campus rare disease day event which is a mix-and-mingle of patients and the scientists who work on their treatments. The company told MM&M in an email that the event, which is closed to the press, "is an important way to help connect employees with the patients that they help and bring to life the impact of BioMarin's therapies."
Scroll down to see the next article