February 06, 2014
Sanofi muddles through 2013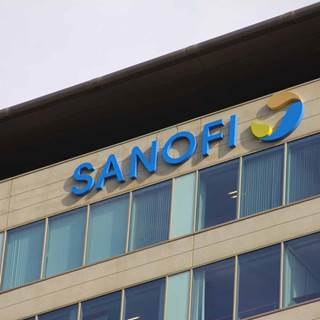 Sanofi announced Thursday that it pulled out of the fourth quarter with $11.5 billion in sales, a 0.8% drop compared to the same period last year, and saw sales drop 5.7%, to $44.8 billion for the year, compared to $47.5 billion for 2012.
Gross profit also took a hit, falling 10.3% for the year to $30.4 billion, compared to $33.9 billion in 2012. Vaccines lost the most traction for the year, with sales falling 14.8% to $2.68 billion in 2013, while pharmaceutical sales slid 9.6% to $25.9 billion last year.
Constant exchange rates pushed some of these numbers into positive territory, but Jefferies analyst Jeffrey Holford's takeaway from the earnings announcement was not enthusiastic. The analyst wrote in his research note that the company is not reaching high enough going forward. "We expected management to set an easy guidance target for 2014, but this is too low in our view and we are disappointed that they do not look for more margin expansion," he wrote.
Diabetes remained a bedrock for the company, with sales rising 13.6% for the year, to $8.9 billion. Basal-insulin blockbuster Lantus kicked in $7.7 billion of these sales, and contributed $2 billion for the quarter's diabetes total, which was just under $2.4 billion for the quarter. The Lantus SoloStar was of particular importance, and comprised around 58% of Lantus sales for the quarter, up from 53.4% for the same period last year.
MS pill Aubagio garnered $93 million for the quarter. Consumer health products, which includes the revived OTC Rolaids Antacid, saw sales fall 1.4% for the quarter, to $982 million, and slip 0.1% for the year, to just under $41 billion.
Falling sales were matched by declining R&D and SG&A costs. The company put $1.6 billion toward R&D for the quarter, a drop of 8% compared to the same period last year, partly due to fewer post-marketing studies. Annual R&D investment shrank 2.8% in 2013, to just under $6.5 billion.
Lower sales and marketing expenses helped drive down SG&A costs by 8.7%, to $2.9 billion for the quarter and by 3.7% for the year to $11.7 billion.
Scroll down to see the next article