March 20, 2014
Study anticipates higher statin use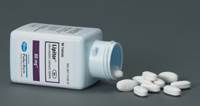 The number of statin-taking adults looks like it is about to exceed expectations. Research supported by the Duke Clinical Research Institute and published in the New England Journal of Medicine ties the expected spike to the new clinical guidelines published by the American College of Cardiology and the American Heart Association in November.
The big news at the time was that these two heart authorities were casting off target cholesterol levels, and recommending statin use based on factors like age and past heart history. Researchers found that this shift, particularly in terms of age, was more significant in terms of potential statin patients than they expected.
The latest tally indicates that 12.8 million adults will now be eligible for statin therapy. The largest increase will be among patients without a history of heart disease, although patient pools across all risk factors will go up, with the majority of patients being on the older side. The reason: more than 77% of the 60-75 age group is now considered statin-eligible, though researchers do note that the risk for heart attack rises with age. This creates something of a two-for-one in terms of why older patients should consider taking statins.
The new guidelines also mean that around 30% of younger patients—meaning those between 40 and 59 years of age—will now be eyed for statin prescriptions. The new guidelines will also increase the likelihood that the pool of diabetes patients taking statins will grow from 4.5 million to 6.7 million.
Yet this overall increase—which researchers say is comprised of 10.4 million taking statins for preventative purposes, and the remaining 2.4 million because of a higher risk—does not mean the cholesterol blockbuster era is back. The number of protected branded statins is waning, and conversion to generics can be quick: sales of Pfizer's Lipitor plummeted 59% in 2012 after the US patent lapsed in November of 2011.
Companies can try to capitalize on brand equity, which is what Pfizer is attempting with its possible over-the-counter Lipitor, but this market has a different scale and margin equation.
This could be an opening for PSCK9s. Right now these experimental drugs are being considered appropriate for patients who cannot tolerate statins or for those with the rare high-cholesterol disease called homozygous familial hypercholesterolemia, known as HofH.
Recent studies have focused on statin-centric concerns, such as an association with muscle pain, and most recently, a link to new diabetes cases. A Circulation study published on the American Heart Association's website indicates that it is unlikely that the diabetes risk will stimulate a migration from statins to PCSK9s, when, and if the newer medications are approved.
Authors Ravi Shah and Allison Goldfine note that research shows that statin therapy is beneficial for diabetics, and cite a study in which diabetes was diagnosed among 27% of patients who were taking statins, but their heart attack, stroke and overall risk of death fell 54%, 48% and 29% respectively.
Shah and Goldfine also pooled results from 13 additional studies which showed that out of 255 statin patients, one developed diabetes during four years of treatment, but more than five cardiovascular events were avoided. They write that age, weight and blood pressure are the strongest predictors of heart disease and that "statins may be simply unmasking diabetes mellitus that would have developed anyway based on these other very important risk factors."
Scroll down to see the next article