May 16, 2016
The Marketer's Role is To Be the Voice of the Patient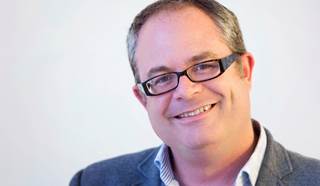 Marketing is dead. Well, if marketing is not dead, it's writhing on the ground foaming at the mouth.
Here's the problem. IT teams are managing the digital channel. Medical science liaison people are taking the lead on physician education. Medical decides your product's core messages. And procurement leaders have their hands all over agency selection and process efficiencies.
See also: Rolling with the Punches as Marketing Evolves
Why do we need marketing? What role does marketing play? Is marketing dead?
Well, actually, (and you can relax now), marketing does have a role to play.
For the last few years, most pharma companies have discovered (or is it rediscovered?) the healthcare consumer — putting patients at the center of their businesses with patient-centric thinking.
Understanding the patient's holistic health needs and matching them to the benefits the product offers makes for a compelling prescribing decision for any HCP.
But who understands and represents the patient in big pharma? Marketers do.
See also: Guidemark Health's Fascetti on Ads that Change Behavior
Marketers have a unique opportunity to be "the voice" of the patient within their organizations. What does this mean in practice?
1) Get into the patients' shoes. Understand their world. Understand their commonality and their diversity. Understand their journey from illness to wellness. What motivates them? Why do they make the decisions they make?
2) Include patients in the conversation. Make sure they're involved in their health, which means talking to them in a language that they can understand. Health literacy is low for many chronic conditions — so don't use "dyspnea" when you can say "shortness of breath." And it's the flu, not influenza, no matter how much the medical team may hate that abbreviation.
3) Support physicians by augmenting the clinical information they have, so that they can deliver a more holistic healthcare solution.
4) Advocate for the patient in your organization. Patient needs should come first in all levels of your organization. At every opportunity advocate for your patients and share what you know. This will help others make patient-centric decisions in their roles.
See also: No More 'Patient-Centric,' Please
So with this new role for marketing, do we need a catchy new name? Actually, no. The UK Chartered Institute of Marketing defines marketing as: "… the management process responsible for identifying, anticipating, and satisfying customer requirements profitably."
Exactly what I've described in this article. Huh? So maybe we have just forgotten the true reason why marketing exists in organizations.
Marketing lives!
David Anderson is managing partner at Insight NZ.
Scroll down to see the next article