January 23, 2014
Tufts: Breakthrough Therapy progress TBD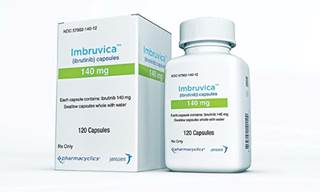 The Tufts Center for the Study of Drug Development took a look at the Breakthrough Therapy program the FDA established in 2012. While some of the findings are familiar—the FDA granted the designation to only 30% of applicants as of December, and 60% were rejected or withdrawn for reasons including poor data or endpoints—Tufts researchers key in on therapeutic areas other than orphan diseases that could benefit from the program, which pools components of other expedited review processes into one regulatory channel.
The researchers found that, although HIV drugs once comprised the majority of medications among the regulator's accelerated review tracks, the immunity-sapping disease is not only being forced to share but is being overtaken by cardiovascular drugs and other anti-infectives.
Researchers also noted more oncology drugs among those receiving expedited reviews. They expect central nervous system drugs and diagnostics, too, will soon increase their share of expedited reviews and are on their list of likely-to-benefit from the Breakthrough Therapy label.
The list of companies seeking out the breakthrough designation is a combination of the top 10 and lesser known names. Among them are Novartis (LDK387 for ALK+ non-small-cell lung cancer, and bimagrumab for sporatic inclusion body myositis), Janssen (lymphoma drug Imbruvica and myeloma agent daratumumab), Merck (melanona compound lambrolizumab, and MK-5172/MK-8742 for hep. C), Scioderm (SD-101 for epidermolysis bullosa), and Portola Pharma (andexanet alfa for bleeding).
Tufts researchers write that it is going to take a few years before there is enough data to assess how well the breakthrough program is going. Early industry indications are that the program is achieving its goal, which is to shorten development times and get medicines to patients more quickly.
Johnson & Johnson's head of regulatory affairs told a crowd in July that he expected the label would shave two years off of Imbruvica's development. Janssen, the J&J subsidiary, and Pharmacyclics collaborated on the drug, which was approved in November.
Scroll down to see the next article