March 13, 2013
Wall Street has high hopes for Perlmutter's return to Merck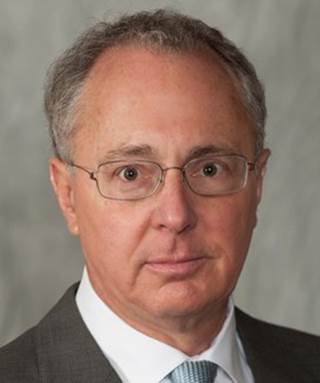 Roger Perlmutter has come full circle.
Perlmutter was SVP, R&D at Merck from 1997-2001 before he began his 11-year stint at Amgen. He now returns to Merck as head of R&D, effective April 15.
In a interview with Forbes' Matt Herper, Perlmutter recalled of his earlier Merck days: "At the time when I was there my hair was on fire. I was sort of the angry young man and I believed an enormous number of things needed to be changed."
Merck, he said, had become "really hidebound and risk averse and wasn't willing to take on new initiatives."
The company continues to carry that stigma. Analysts call Merck's pipeline "old-school," knocking what they see as an overemphasis on small molecule and primary care-focused candidates.
"This is an acknowledgement by Merck that the status quo wasn't getting desired results," said Barbara Ryan, independent analyst, on Merck's decision to replace R&D chief Peter Kim.
So what is the status quo? Kim, during his nine year tenure at Merck, presided over the launch of over 20 products (more than any other except Novartis). Some of the highlights include the two diabetes treatments Januvia and Janumet (which brought in $5.7 billion last year), cervical cancer vaccine Gardasil, shingles vaccine Zostavax and HIV treatment Isentress.
But in analysts' eyes, those successes have been overshadowed by a series of failed and flailing late-stage candidates including: cardiovascular hopeful tredaptive/cordpative, telcagepant for migraines, vorapaxar for Acute Coronary Syndrome and, most recently, odanacatib for osteoporosis. As a business professor told The New York Times: "There is such a thing as a blockbuster failure, and there have been a few of those lately. The analysts have been pointing at Kim, Kim, Kim."
"While we acknowledge that changing R&D can take up to 10 years at a company, and Mr. Kim's tenure was severely challenged by the Vioxx controversy, we believe a transition makes sense at this time," said Leerink Swann's Seamus Fernandez.
Full-year worldwide sales for Merck were $47.3 billion last year, a decrease of 2% compared to 2011.
Perlmutter's legacy at Amgen, on the other hand, is largely seen by analysts as a "constructive" one, the prevailing notion being that the Amgen he leaves behind is in a better place than the one he started at. Which is not to say that his legacy at Amgen was blemish-free. There were the safety problems associated with anemia drugs Epogen and Aranesp, which were slapped with a black box warning for increased risk of stroke, heart attack and death -- which resulted in Amgen losing $29 billion in market value in 2011. However, Fernandez says that "overall, he strikes us as a thoughtful straight-shooter and a decisive leader ... We fully expect Mr. Perlmutter to provide a fresh look at the pipeline." Barclays analyst C. Anthony Butler said Perlmutter's "principal job is to be an internal leader, a cheerleader," to help turn around Merck's "soured research culture."
He will inherit a mid-stage pipeline with some potential and a supportive president in Ken Frazier, who has sung the praises of organically-driven R&D programs as well as in-licensing and acquisitions.
Merck has two standouts in its mid-stage pipeline: an anti-PD1 cancer therapy with a lead indication in Melanoma and a BACE inhibitor for Alzheimer's disease. Analysts will be watching those products closely.
"We expect that Perlmutter has a excellent opportunity to thoughtfully review and potentially accelerate development of [Merck's] anti-PD1 agency, a critically important driver of the company's efforts in oncology," said Fernandez, "[But] in our opinion, the program with the highest potential to bring transformational change to Merck is the BACE Inhibitor ... We believe Merck still has time to evolve its development plans to maximize the drug's potential success."
Scroll down to see the next article