May 08, 2013
WebMD on the hunt for new business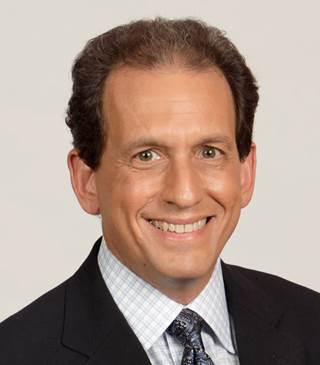 WebMD is on the hunt for something new. In addition to yesterday's announcement that CEO of almost-a-year Cavan Redmond has turned in his washroom key and longtime WebMD employee David Schlanger is stepping in as interim chief, the company also revealed that it has other changes in the works.
Among them is nudging advertisers towards a wraparound marketing approach, also known as a multi-screen pitch. This is not the same thing as Google's move in which mobile is built-into the advertising offerings, but rather, Schlanger said in Tuesday's call, WebMD is "aggressively promoting to advertisers multi-screen solutions . . . to encourage them to include mobile as one of their marketing tactics." WebMD's analytics indicate the mobile push is where advertisers should be. Just-appointed CFO Peter Anevski said US desktop traffic fell 19% for the first quarter of 2013, compared to the same period last year, and that of the mobile traffic which provides 34% of overall traffic, 20% of that comes from tablets. The CFO also said the company's decision to revise its rate card in 2012 has paid off, saying "we feel we're in a great position competitively. It's what we're hearing from our sales force."
The company also said it now has an appetite for acquisitions and collaborations. Though vague on the details of what is in the works or why, CEO Martin Wygod cut off an analyst's query about whether he was priming the company for a takeover (as the company had sought a couple years back, on former CEO Wayne Gattinella's watch) with this curt response: "We'll ignore your last question."
The company was willing to discuss the expected summer launch of a healthcare reform information section for its website that will include interactive tools and information that can help families and individuals understand their healthcare options and what it means to dive into an exchange. Spokesperson Katherine Hahn told MM&M the consumer ACA information has a professional counterpart and the company is also developing information for healthcare professionals that addresses how healthcare reform affects practices. The information for both channels is being developed in-house and will be reviewed by healthcare policy experts.
The health information company also announced that it landed a federal contract to provide health and wellness information for the 5 million members of the federal Blue Cross Blue Shield program. It's the company's first program for federal employees, but is part of a larger business called WebMD Health Services which provides similar information for what Hahn described as 225 of the country's leading employers. Privacy issues prevented her from discussing the roster of clients, but the content is generally wrapped in the employer's brand, although it includes notes like "powered by WebMD" and could also be co-branded. In addition to lifestyle content, Health Services also offers tools like health coaching and analytics, among others.
Although still operating at a loss, the company narrowed its loss this quarter, with a $1.5 million net loss for the quarter compared to the same period last year, when it was down $7.8 million. Revenues grew during the quarter, to $112.8 million, compared to $106.9 million for the same period last year, and executives said they've seen pharmaceutical advertisers loosen up their digital budgets. Public portal advertising and sponsorship brought in $93.4 million during the quarter, compared to $87.8 million for the same period last year.
Last year's layoffs contributed to the almost 19% drop in SG&A costs during the quarter, compared to last year.
Consumer traffic averaged 132 million unique users per month during the quarter, a 23% bump over the same period last year, triggering 2.78 billion page views, a 2% increase compared to Q1 2012.
The company was swift to dismiss concerns that Redmond's departure would have a material impact on the business. "You've spent some time trying to make us comfortable with [his] vision" one analyst told execs. Wygod brushed off the query, saying "most of the changes that were put in place in the first quarter last year are primarily responsible for the momentum that we're seeing."
The company was unable to provide further detail about why Redmond left.
Scroll down to see the next article