July 25, 2016
As immuno-oncology therapies evolve, so will the marketing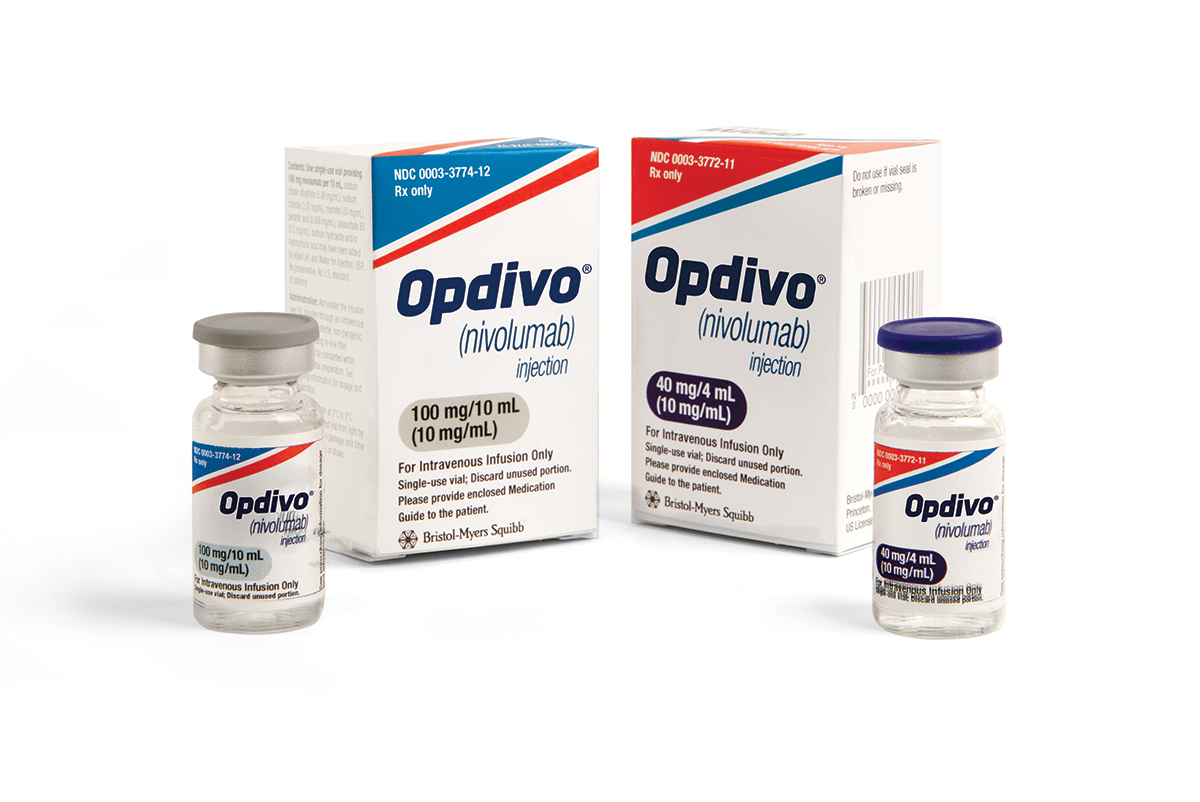 Amid the din of drug-pricing tussles, rapid scientific advancements are nurturing individualized anticancer approaches and sharpening the view of cancer's underlying biology
Science-wise, the oncology sector has been hitting it out of the park with solutions promising improved survival with lower toxicity for some patients. Alas, it's not all about the science: Biopharmaceutical companies with a large presence in the sector are getting snared in widespread pricing complaints, overwhelming data hurdles, and climbing development costs.
The global oncology market is riding a steady growth trajectory, with little sign of stopping. Oncology drug spend soared to $107 billion worldwide in 2015 and is projected to reach $150 billion by 2020, according to figures from IMS Health.
See also: CAR-T therapies: the future of cancer care, or an industry pipe dream?
The march away from short-term cytotoxic treatments to embrace long-term care has ushered in a new phase of immuno-oncology and combination therapies. For some patients, immunotherapies promise improved survival with lower toxicity. Indeed, in aiming to address multiple pathways in a tumor, combination therapies could lead to substantial increases in survival.
Immunotherapies like Bristol-Myers Squibb's Opdivo (nivolumab) and Merck's Keytruda (pembrolizumab) have come out on top. The PD-1 inhibitors, approved to treat several types of cancer, have single-handedly shaken up the oncology market. "Immunotherapies are one of the most important cancer research advances in decades," says Dr. Dietmar Berger, senior VP, global head of clinical development, hematology and oncology at Genentech.
Although the possibility that immunotherapies (including CAR T-cell therapy) can knock out some cancers for good is becoming more and more real, two challenges might prove insurmountable. Critics point to safety concerns in early clinical studies and to the sky-high development costs due to the therapies' highly individualized nature.
"There's a tendency to look at the lab bench rather than the market," says Gil Bashe, managing partner, Finn Partners. "In oncology, the market also represents pipeline potential."
See also: Top 25 oncology products in 2015
Marketed cancer products are increasingly meeting safety and efficacy standards in second and third indications. Bristol-Myers Squibb's pair of market leaders, Yervoy and Opdivo, have their sights set on lung and kidney cancer. "Skin cancer is only the beginning for these blockbuster immunotherapies," Bashe notes.
Discovery USA's associate scientific director, Dr. Scott Salsman, says oncology's biggest promise lies in the technological advancements of already-successful ap­proaches. "We're glimpsing second-generation therapies of PD-1, PD-L1, and CTLA-4 checkpoint inhibitors, and CDK4/6 and PARP inhibitors," he explains. "There's good reason for pharma's continued invest­ments in these categories."
Adds Berger: "Now we're at a point where we're seeing FDA approvals [of immunotherapies] in other cancers." To that end, Roche's Tecentriq (atezolizumab), recently approved for advanced bladder cancer and already in the hunt for additional indications, is the third PD-1/PD-L1 inhibitor to hit the market.
THE HUNT CONTINUES
To keep pipelines stacked, big biopharma continues to compete for highly advanced assets from smaller, nimbler firms. The hottest target of 2016? Medivation, for its blockbuster treatment Xtandi and solid pipeline. The line of potential bidders behind leader Sanofi is long, with Amgen, Gilead Sciences, AstraZeneca, Novartis, and others making inquiries.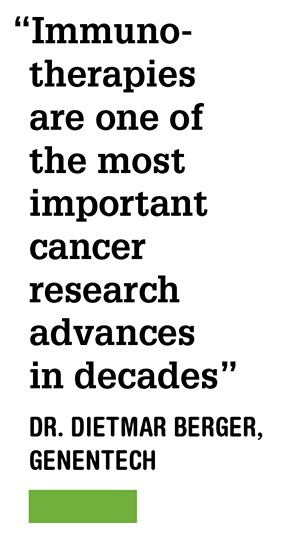 AbbVie made a play to strengthen its oncology portfolio with a $5.8 billion deal for Stemcentrx. Although far behind in the immunotherapy field, Pfizer is plotting a climb up the cancer ladder with a trial for its triple-combination cancer agent.
Actavis filed an NDA for Celgene's solid tumor drug Abraxane, a move expected to create market ripples in 2020. Despite the impending generic threat, Celgene ought to emerge relatively unscathed due to its significant late-stage pipeline for solid tumors and blood cancers. Either way, Credit Suisse analysts believe Celgene is poised for "best-in-class growth."
As diagnostics gain favor, non-invasive tests such as liquid biopsies are moving up the ranks to identify patients most likely to respond to therapy without overburdening patients or healthcare systems via multiple procedures. "Liquid biopsies will positively impact precision medicine and earlier diagnosis efforts," says Dr. Andre Goy, chairman, John Theurer Cancer Center and chief, division of lymphoma, Hackensack University Medical Center.
In June Roche's blood-based cobas EGFR Mutation Test v2, a companion diagnostic for Genentech's Tarceva (erlotinib), became the first FDA-approved blood-based genetic test for NSCLC-­related mutations. Genomic Heath, Cynvenio, and Qiagen are also working in the liquid biopsy space. Two other players, Foundation Medicine and Guardant Health, are currently in the throes of a patent-infringement case.