August 23, 2016
Drugmakers revive R&D focus on long stagnant women's health market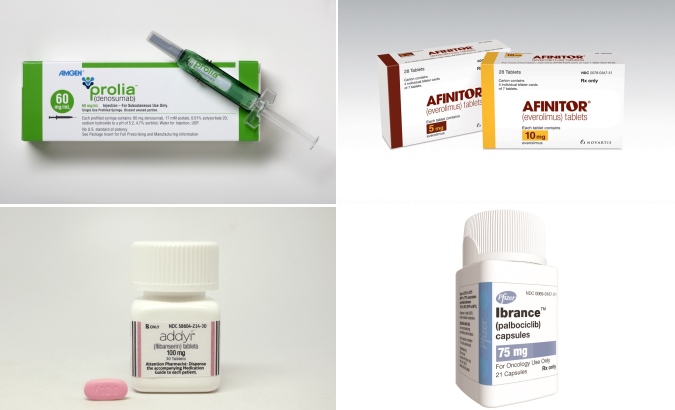 Women's health is spreading its wings beyond the standard gynecological vertical to raise awareness of and develop treatments for cancer, osteoporosis, and other diseases. But when measured against other therapeutic categories, the sector's sales figures fail to impress. Its pace of innovation — outside breast cancer — remains somewhat stagnant.
What gives? Women are increasingly interested in health and wellness and prepared to open their wallets. Yet their medical needs are too often swept under the carpet.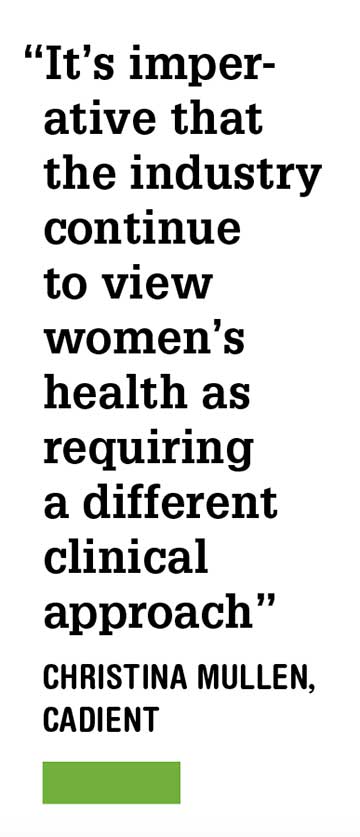 Leslie Sandberg Orne, Trinity Partners' senior partner, is concerned about declines in R&D, funding, and general innovation in the category. Though she notes a few exceptions, Sandberg Orne feels the maturity and largely generic nature of the markets, including oral contraceptives and hormonal treatments, don't bode well for women's health.
See also: Long neglected, the osteoporosis market prepares for new entrants
The women's health forecast isn't all doom and gloom, however. In fact, some observers believe the winds of change are upon us. "There is a natural tendency to solely relate women's health with gynecological issues," says Christina Mullen, senior director of commercial strategy and innovation at Cadient. "While that's certainly a key area of focus, women are finally being recognized across a broader spectrum of health needs."
More than two decades after the FDA launched the Office of Women's Health, the industry is seeing a transformation in the form of increased studies, awareness, and education, as well as a more robust focus on targeted therapies for women. "It's imperative that the industry continue to view women's health as requiring a different clinical approach than their male counterparts," Mullen says.
Dr. Barbara White, chief medical officer at Corbus Pharmaceuticals, believes pharma has noted the gaps in the women's health market. "It's all market-driven," she explains. "There's a need, so pharma is responding."
PADDING THE PIPELINE
Perhaps a sign that deeper investments in women's health are on the horizon, Roivant Sciences and Takeda Pharmaceuticals launched a company exclusively focused on women's health and prostate cancer. The newly minted Myovant Sciences is positioned to conduct Phase III programs of relugolix, a once-daily oral gonadotropin-releasing hormone (GnRH) antagonist for uterine fibroids and endometriosis. Myovant's pipeline also includes RVT-602 for female infertility.
Amid whispers of potential blockbuster status, AbbVie/Neurocrine Biosciences' oral GnRH antagonist elagolix has entered Phase III trials for advanced endometriosis. It is also being studied to treat uterine fibroids. If cleared for market, elagolix will replace such old standards as AbbVie's injectable Lupron (leuprolide) and in some cases obviate unnecessary hysterectomies.
See also: Top 25 women's health products, 2015-2016
Amgen/UCB Pharma's antisclerostin antibody romosozumab is in Phase III trials for postmenopausal osteoporosis. It is being heralded as an alternative for women with advanced osteoporosis who have already endured significant bone loss.
Resunab, a novel drug designed to target the endocannabinoid system, is being evaluated by Corbus Pharmaceuticals in Phase II trials for diffuse cutaneous systemic sclerosis, dermatomyositis, and systemic lupus erythematosus. Each of these systemic autoimmune rheumatic diseases disproportionately affects women.
ENTER THE HSDD WORLD
Meanwhile, on the heels of Addyi's 2015 flop, S1 Biopharma is boldly entering the hypoactive sexual desire disorder (HSDD) fray with female libido pill Lorexys. Addyi, developed by Sprout Pharmaceuticals and subsequently acquired by Valeant Pharmaceuticals for $1 billion, took one lap around the proverbial racetrack before crashing and burning.
From low blood pressure and fainting to a contraindication in alcohol, the risks and inconvenience associated with Addyi weren't worth the limited benefit for many women. "Basically, women have to take a pill every day and abstain from alcohol for only one more satisfying sexual experience per month," explains Nadine Leonard, chief strategy officer, Heartbeat Ideas.
Sandberg Orne points to an even longer list of issues with the overhyped first arriver to the HSDD market: marginal efficacy, questionable tolerability, and overbearing side effects. "Combined with a high price point and low insurance coverage, Addyi's launch not only disappointed its new ownership [Valeant], but also the makers of future competitors," she says. "The female sexual dysfunction market may never recover from this nonstarter."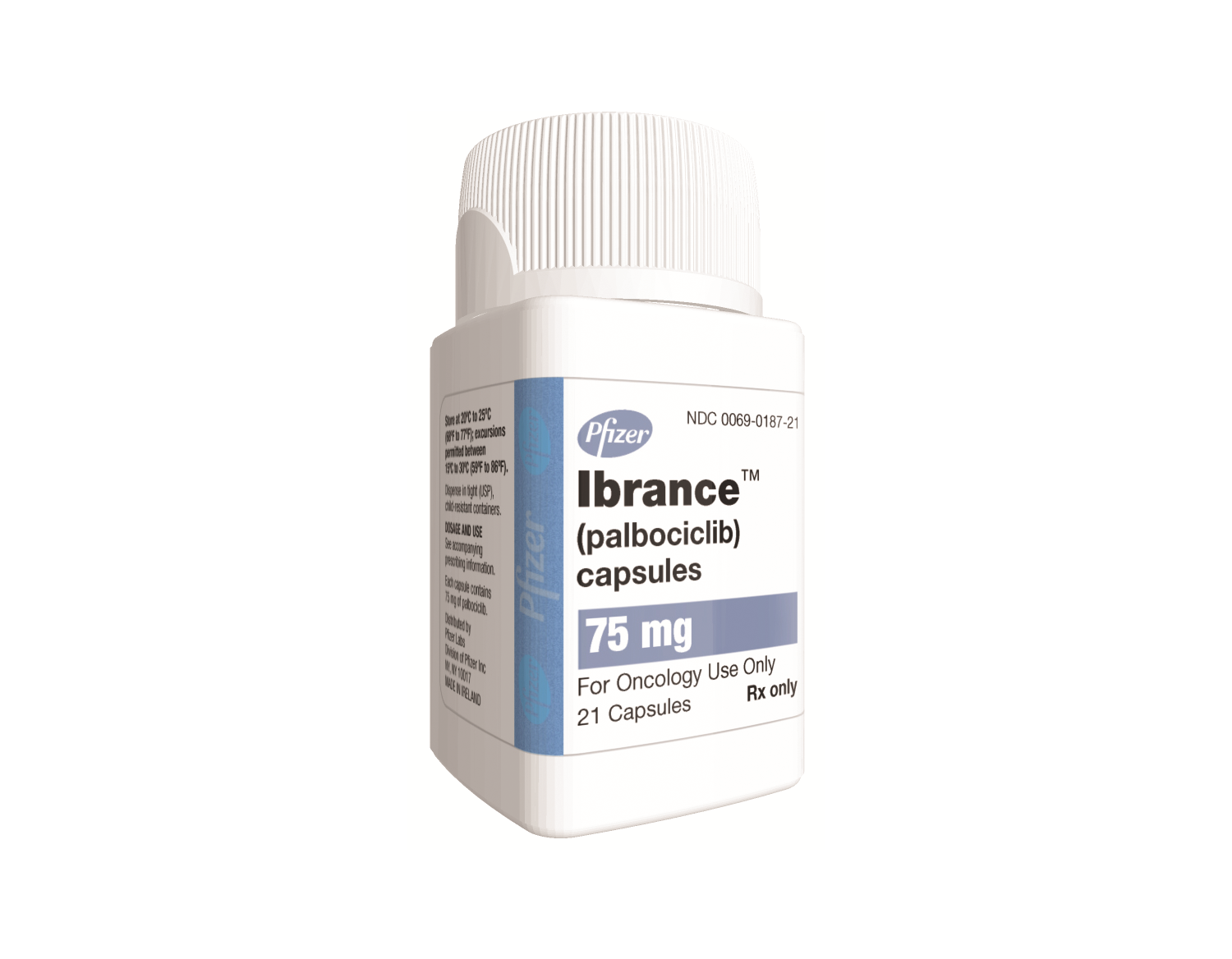 SPOTLIGHT ON BREAST CANCER
Breast-cancer treatments reign supreme in the women's health segment. As scientists gain a better grasp of the biology of cancer cells, treatments are beginning to single out the unique genetic profiles of individual tumors and patients. Up-and-coming contenders include Roche's taselisib, AstraZeneca's AZD5363, Novartis' alpelisib, and Eli Lilly's abemaciclib.
Targeted therapies are designed to switch off the gene changes that help cancer cells grow and proliferate. Herceptin (trastuzumab), from Roche/Genentech, paved the way for future targeted therapies to treat HER2-positive metastatic breast cancer. Other drugs that target HER2 — which affects 25% of all breast-cancer patients — include Perjeta (pertuzumab), and Kadcyla (adotrastuzumab emtansine), from Genentech, and Novartis' Tykerb (lapatinib).
As Mylan preps to file, its biosimilar of Herceptin is in line to become the first copycat of an oncology treatment to come before the regulatory agency. It is expected to hit the market with a smaller price tag, but some providers and patients remain wary.
See also: Drugmakers partner in immuno-oncology, to better capture market share
Another category of targeted breast-cancer drugs, which includes Pfizer's Ibrance (palbociclib) and Novartis' Afinitor (everolimus), give hormone therapies a boost. Ibrance's early sales performance has been impressive, crushing analyst estimates within months of its 2015 approval. Ibrance, a cyclin-dependent kinase inhibitor, reported $723 million in 2015 sales.
Ibrance inhibits two cyclin-dependent kinases — CDK4 and CDK6 — that are essentially responsible for telling cells to grow and divide. "These proteins can worsen the disease by allowing cancerous cells to proliferate and spread to other regions of the body, such as the lymph nodes, brain, and liver," Leonard explains.
Such oncology standbys as radiation and chemotherapy work, but indiscriminately target all rapidly dividing cells in the body, causing notorious side effects. "With researchers discovering how tumors differ from person to person, we'll start seeing more targeted therapies that are a heck of a lot smarter about the cells they target," she predicts.
PARP (poly ADP ribose poly­merase) inhibitors are being studied for triple-negative breast cancers and those involving BRCA1 and BRCA2 gene mutations. The FDA approved AstraZeneca's Lynparza (olaparib), a PARP inhibitor for treating ovarian cancer with BRCA gene mutations, in 2014.
See also: Bolstered by new data, Radius Health focuses on unmet needs in the osteoporosis market
Meanwhile, Celldex Therapeutics' glembatumumab vedotin — picked up in a $93.5 million acquisition of CuraGenis in 2009 — is in a Phase IIb trial for triple-negative breast cancer. "Blockbuster in the making" has been heard about it, as women with this subset of breast cancer are out of options when the typical courses of radiation, surgery, and chemotherapy fail to work.
Little-known Pivot Pharmaceuticals is nipping at the heels of Celldex and Aeterna Zentaris. The latter is in line to complete a Phase III trial for its LHRH-receptor-targeted therapy Zoptrex (zoptarelin doxorubicin) in Q3 2016, with plans to file its NDA in the first six months of 2017. Though in early development, Pivot's PVT-005 (for the treatment for metastatic endometrial cancer with recurrent metastatic disease) has been placed on an aggressive timeline and could prove a worthy competitor.
BEYOND THE PILL, LITERALLY
Vaccines revolutionized a cancer prevention take when the FDA approved Merck's Gardasil and GlaxoSmithKline's Cervarix to combat HPV-caused cervical cancer in girls and women. Scientists continue to explore treatment vaccines to address cervical cancer throughout its various stages.
Contraceptives are enjoying a bit of a revival — both in terms of the options available, as well as the ease of obtaining them. Birth-control access has become a major public-health concern, with nearly 40% of U.S. pregnancies categorized as unintentional, according to a National Center for Health Statistics survey.
One major change within the segment is renewed interest in intrauterine devices, as many women opt out of systemic hormonal treatments and gravitate toward this long-acting reversible contraceptive option. The hormones in today's IUDs, including Bayer's Mirena and Skyla, are released directly into the uterus, having a mostly paracrine effect.
With its smaller size and approved use among those who have and have not given birth, Skyla is a true advancement, Leonard says. She attributes the IUD surge in part to the industry's active marketing after decades of ad drought. As self-placed IUDs continue to be studied, the category may become even more attractive to women of childbearing age.
Meanwhile, access to oral contraceptives has seen an uptick via pharmacists' newly granted power to prescribe them and a surge in apps that allow users to get a prescription if they fill out a short survey and talk on the phone with a prescribing physician. "With the expansion of accessibility to doctors and healthcare information, a consumer's main priority in today's world is efficiency and convenience," notes Jen Fleishman, director of brand strategy at GSW.
Mullen agrees but cautions: "While the industry has witnessed an increased awareness of women's health issues, there's still a long way to go in truly understanding how to market to women."
Scroll down to see the next article