August 23, 2016
Drugmakers revive R&D focus on long stagnant women's health market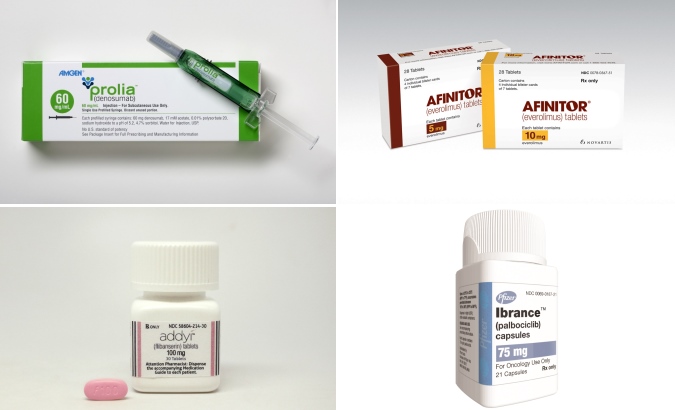 Women's health is spreading its wings beyond the standard gynecological vertical to raise awareness of and develop treatments for cancer, osteoporosis, and other diseases. But when measured against other therapeutic categories, the sector's sales figures fail to impress. Its pace of innovation — outside breast cancer — remains somewhat stagnant.
What gives? Women are increasingly interested in health and wellness and prepared to open their wallets. Yet their medical needs are too often swept under the carpet.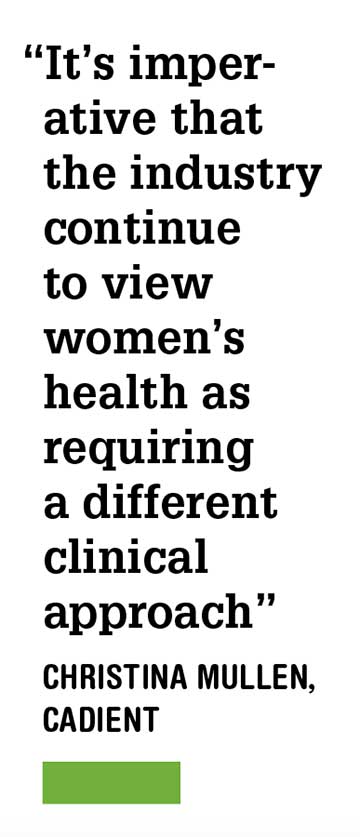 Leslie Sandberg Orne, Trinity Partners' senior partner, is concerned about declines in R&D, funding, and general innovation in the category. Though she notes a few exceptions, Sandberg Orne feels the maturity and largely generic nature of the markets, including oral contraceptives and hormonal treatments, don't bode well for women's health.
See also: Long neglected, the osteoporosis market prepares for new entrants
The women's health forecast isn't all doom and gloom, however. In fact, some observers believe the winds of change are upon us. "There is a natural tendency to solely relate women's health with gynecological issues," says Christina Mullen, senior director of commercial strategy and innovation at Cadient. "While that's certainly a key area of focus, women are finally being recognized across a broader spectrum of health needs."
More than two decades after the FDA launched the Office of Women's Health, the industry is seeing a transformation in the form of increased studies, awareness, and education, as well as a more robust focus on targeted therapies for women. "It's imperative that the industry continue to view women's health as requiring a different clinical approach than their male counterparts," Mullen says.
Dr. Barbara White, chief medical officer at Corbus Pharmaceuticals, believes pharma has noted the gaps in the women's health market. "It's all market-driven," she explains. "There's a need, so pharma is responding."
PADDING THE PIPELINE
Perhaps a sign that deeper investments in women's health are on the horizon, Roivant Sciences and Takeda Pharmaceuticals launched a company exclusively focused on women's health and prostate cancer. The newly minted Myovant Sciences is positioned to conduct Phase III programs of relugolix, a once-daily oral gonadotropin-releasing hormone (GnRH) antagonist for uterine fibroids and endometriosis. Myovant's pipeline also includes RVT-602 for female infertility.
Amid whispers of potential blockbuster status, AbbVie/Neurocrine Biosciences' oral GnRH antagonist elagolix has entered Phase III trials for advanced endometriosis. It is also being studied to treat uterine fibroids. If cleared for market, elagolix will replace such old standards as AbbVie's injectable Lupron (leuprolide) and in some cases obviate unnecessary hysterectomies.
See also: Top 25 women's health products, 2015-2016
Amgen/UCB Pharma's antisclerostin antibody romosozumab is in Phase III trials for postmenopausal osteoporosis. It is being heralded as an alternative for women with advanced osteoporosis who have already endured significant bone loss.
Resunab, a novel drug designed to target the endocannabinoid system, is being evaluated by Corbus Pharmaceuticals in Phase II trials for diffuse cutaneous systemic sclerosis, dermatomyositis, and systemic lupus erythematosus. Each of these systemic autoimmune rheumatic diseases disproportionately affects women.
ENTER THE HSDD WORLD
Meanwhile, on the heels of Addyi's 2015 flop, S1 Biopharma is boldly entering the hypoactive sexual desire disorder (HSDD) fray with female libido pill Lorexys. Addyi, developed by Sprout Pharmaceuticals and subsequently acquired by Valeant Pharmaceuticals for $1 billion, took one lap around the proverbial racetrack before crashing and burning.
From low blood pressure and fainting to a contraindication in alcohol, the risks and inconvenience associated with Addyi weren't worth the limited benefit for many women. "Basically, women have to take a pill every day and abstain from alcohol for only one more satisfying sexual experience per month," explains Nadine Leonard, chief strategy officer, Heartbeat Ideas.
Sandberg Orne points to an even longer list of issues with the overhyped first arriver to the HSDD market: marginal efficacy, questionable tolerability, and overbearing side effects. "Combined with a high price point and low insurance coverage, Addyi's launch not only disappointed its new ownership [Valeant], but also the makers of future competitors," she says. "The female sexual dysfunction market may never recover from this nonstarter."