June 13, 2016
What millennial women expect in the workplace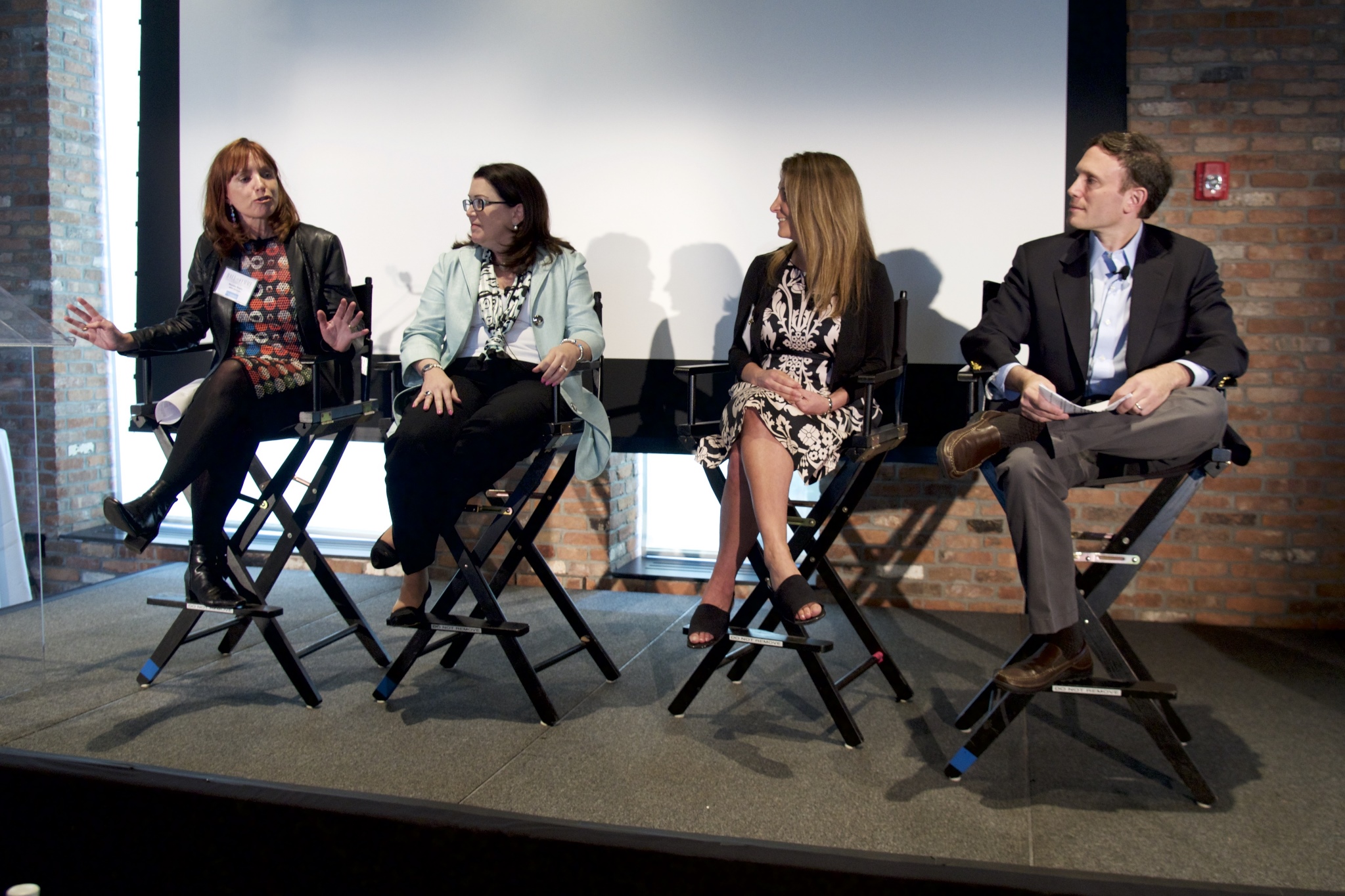 From left to right: Maureen Regan, co-founder of MRB Partners; Teresa Bitetti, SVP and head of oncology for Bristol-Myers Squibb; Darlene Dobry, managing partner for Ogilvy CommonHealth Worldwide; Larry Dobrow, senior editor at MM&M
Some progress has been made to bring women into the C-suite, but the industry is still far from achieving gender parity, panelists said at the inaugural MM&M Hall of Femme on Thursday.
The panel, "The Journey of Female Leadership: Mentoring Future Femmes," featured three prominent women executives, who discussed the challenges they have faced in their careers and how to overcome them, as well as how a new generation of women expect more from their organizations.
"We've made progress, but we're far from where we want to be," said Darlene Dobry, managing partner for Ogilvy CommonHealth Worldwide.
See also: Why data is the first step in telling a human story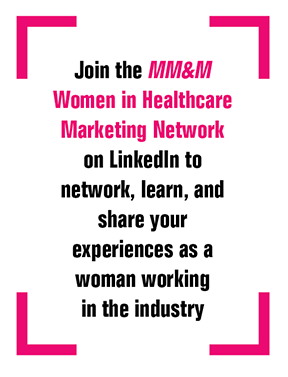 Teresa Bitetti, SVP and head of oncology for Bristol-Myers Squibb, added to that chorus, saying, "The dialogue has become more overt. When there is recognition that there is a problem, it helps move things in the right direction. We have a ways to go, but I'm optimistic."
The panelists also shared their strategies with how to engage with millennials. Millennials live to work, not work to live, Bitetti said.
"They're more assertive about what they want in terms of advancement," she added. "Sometimes they want to advance faster than is going to work out for them, but they're confident. When I'm mentoring someone in that [age] group and say, 'You need to be networking,' they're out there the next day doing it. They have a very different lens of the world, and I think the more we understand that, I think the more it will help our overall marketing expertise."
Dobry, too, pointed out that you need to keep millennials motivated "so they continue to advance and do great things. They want to move very quickly. I throw a huge project at them but they take it on and embrace, they want that and hunger for it."
Read more: MM&M's Hall of Femme: 16 women leaders who changed the industry
Maureen Regan, co-founder of MRB Partners, said the generation is a "breath of fresh air," but she also noted that "they put themselves first a lot of the time. If we want to retain these people, we have to deal with that sense of 'I come before the organization.'"
The panelists were asked about some of the great challenges in their career and how they overcame them. "A big part of it is sitting down and planning out your life and what you want to be," advised Regan. "We all have plans for our business, so few of us have personal plans — and execute on those plans. Unless you know where you're going, you're not going to get there."
Dobry added that one of her biggest challenges was work-life balance. "I'm an 'A-type' personality. I want to be the best at everything," she said. "You have to make sure you're not punishing yourself constantly for trying to balance work and life and knowing [how] to choose your priorities and staying true to them. It's just ensuring you do your best that you can at work and home — and you don't punish yourself."
See also: Women in senior industry roles improve connections with patients, execs say
And even being yourself can be a challenge, Bitetti shared, saying that her vivacious and colorful personality was something she felt she had to keep in check at times during her professional life.
"I have a very different personality than most people at Bristol-Myers Squibb. I think I'm very funny," she said, laughing. "I'm a people person and [like to] energize people, and it's part of what has made me very effective in driving a large organization. What I find I need to do is balance that so people don't leave with the perception that Teresa is nice but she can't make hard decisions. You need to be careful that you're not cocky, but, at the same time, you have to drive attention to the outcomes [you're bringing to your business]. That can be a tough line to walk."
Scroll down to see the next article