February 09, 2016
Startup unveils tools to improve trial reproducibility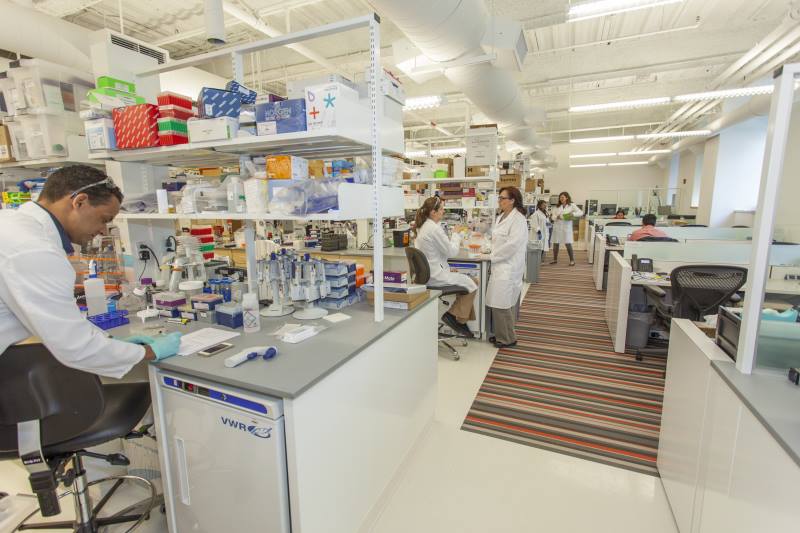 EM Suite is being used at Cambridge, Massachusetts-based LabCentral, a co-working laboratory space that consists of more than 20 life-sciences and biotech startups. Photo credit: Paul Avis/LabCentral
Elemental Machines, which develops smart laboratory technology, launched a new suite of tools that that measure environmental variables such as temperature and humidity—both of which are not traditionally accounted for in scientific experiments.
By "debugging" the lab environment, the company believes it can improve experimental reproducibility, therefore reducing the time and cost of marketing new drugs and therapies. Elemental Machines recently raised $2.5 million in seed capital to support the development of the new suite of tools, which is called the EM Suite.
"There's about $200 billion spent on life science R&D," said Sridhar Iyengar, president, CEO and co-founder of Elemental Machines. "In and of itself, a lot of time and money is spent on making sure the result is real, finding out what's wrong. Almost always it's meta data you hadn't thought about collecting."
Iyengar, who is also the co-founder of two companies, consumer wearable firm Misfit and diabetes manager AgaMatrix, began conceiving the product with his team about a year ago. He saw a lot of technology being developed in the world of consumer-connected devices, especially in the wearable market. However, those products couldn't solve the hurdles that pharmaceutical companies were trying to address.
See also: Sridhar Iyengar to be keynote speaker at the MM&M Transforming Healthcare Conference
"The wearable world is really good at collecting tons of data but not necessarily finding the best uses of that data," said Iyengar. "If I look at pharma, life science R&D is a world that needs to collect lots of data. Real-time feedback to users is exactly what is needed in life sciences. That set the stage for this opportunity."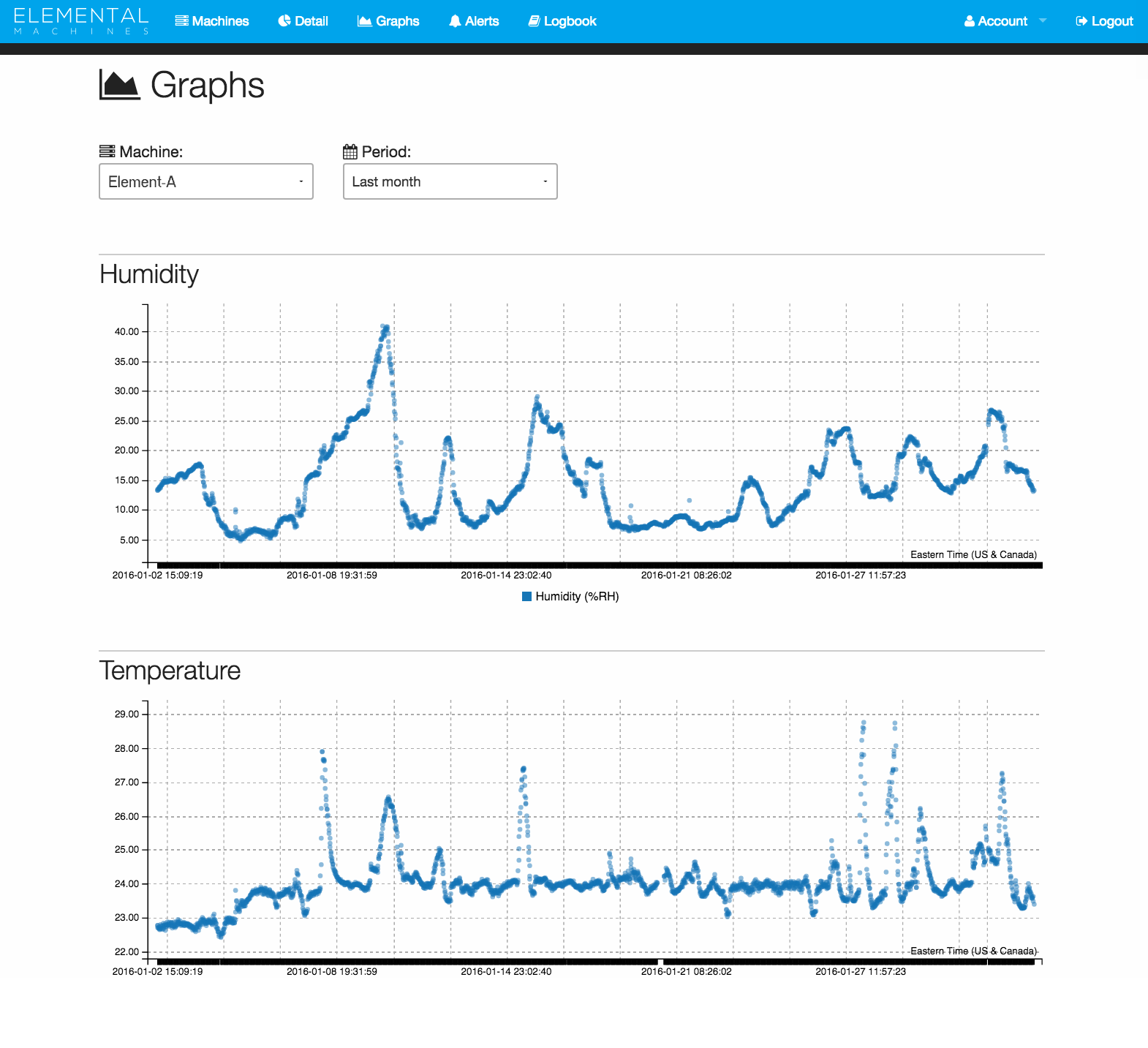 The EM Suite features real-time visualizations and dashboards that pinpoint factors affecting an experiment's outcomes.
Currently, the application is being used at Cambridge, Massachusetts-based LabCentral, a co-working laboratory space that consists of more than 20 life-sciences and biotech startups. Feedback has been positive so far, according to Iyengar. Using the EM Suite allows companies to track down issues more quickly.
"There was an example where someone was working on a polymer for a new medical application," he said. "For several months, they couldn't figure out where the problems were coming from. [With the EM Suite], they were able to track this back to sunlight coming from the window."
See also: Apple launches software platform for medical research
Iyengar reckons the EM Suite can help bring new medical technology on the market faster. "A lot of focus is on the healthcare delivery side," said Iyengar. "Those things are great, but you have just as much impact if you can get a drug to market one year sooner."
Scroll down to see the next article