August 01, 2012
Digital Media briefs: August 2012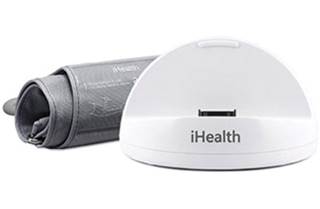 The FDA granted 501(k) approval for iHealth's blue­tooth blood pressure monitor, which debuted at the June Pepcom Digital Experience. The device works in two ways: it has a wrist wrap instead of a bicep wrap and channels the reading to an app that can be used with iOS devices.
A study shows that smartphones are where the purchasing power is. According to research firm Deloitte, almost 50% of smartphone users say their phones helped them choose an item while bricks-and-mortar shopping, and more than 33% of the users used a smartphone shopping app to help them decide.
An eMarketer report forecasts US digital pharma and healthcare industry ad spend on paid media will grow at a compound annual rate of 14.1% between 2011 and 2016. But the end result—$2.48 billion by 2016, eMarketer predicted—means pharma will still be playing catch-up on digital.
Mobile use is rising,
but a survey by Sharecare shows that most doctors don't use phones and tablets in clinical settings. The survey showed that about 12% of doctors used ­iPads and 9% use another type of tablet to input data, but that the rest are going old-school­—using desktops, and in lesser numbers, laptops.
Scroll down to see the next article