October 01, 2012
Digital Media briefs: October 2012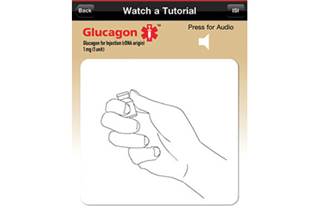 The medical social network Doximity has raised $17 million in series B financing, reported MedCity News. CEO Jeff Tangney told the publication the money would be used to "scale the network and expand our offerings." The company's network provides a secure environment in which professionals can discuss patient cases and exchange patient information. Doximity says 1 in 7 US doctors are in its network.
Eli Lilly released a diabetes app Tuesday that is aimed at educating caregivers. The Lilly Glucagon Mobile App is designed for iPhones and iPads and teaches users how to inject Glucagon into type 1 diabetics as well as provides background information about how Glucagon helps patients manage diabetes. The injection is for severe hypoglycemia.
Healthcare agency and platform developer InTouch Solutions
partnered with marketing firm MD Mindset to deliver a joint set of services. Wendy Blackburn, InTouch EVP, told MM&M the collaboration is in its defining stages, but that the relationship will allow the two companies to offer their complementary skill sets to clients in tandem, or to introduce each other's capabilities as client needs arise.
Scroll down to see the next article