January 15, 2015
Five things for pharma marketers to know: Thursday, January 15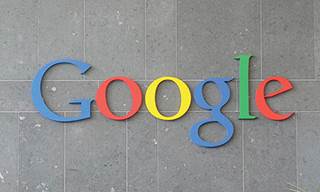 Google is reportedly a part of PriceWaterhouseCooper's bid to revamp the Department of Defense's EHR system, ModernHealthcare wrote Thursday. The 10-year, $13.2 billion contract project is to create open source software for the Veteran Affairs' EHR network known as VistA. Google's participation will allow doctors to search more effectively, bolstering their ability to find similarities among large patient groups. Officials said they will award the contract this summer.
AstraZeneca's anti-clotting drug Brilinta is a watershed product for the company's future success, according to Bloomberg. The British drugmaker reported positive results from its trial PEGASUS-TIMI 54 Wednesday, saying the drug demonstrated the ability to reduce the incidence of heart attack and stroke over aspirin alone. The news service added that the product will face generic competition from Plavix and cited analysts who were critical of Brilinta's chances to gain market share.
FDA announced Wednesday it has approved a weight-loss device, EnteroMedic's The Maestro Rechargeable System. It's a neuromodulator, which is surgically placed into a person's abdomen and aims to stop electrical signals in the vagus nerve by sending high-frequency electrical pulses, according to the Wall Street Journal. The device is recommended for people who are more than 75 pounds overweight and have a related condition, like type 2 diabetes or high blood pressure.
Research from non-profit RADARS (Researched Abuse, Diversion and Addiction-Related Surveillance) and published in the New England Journal of Medicine found a decline in prescription opioid abuse from 2011-2013. The RADARS system investigated the use of oxycodone, hydrocodone, hydromorphone, fentanyl, morphine and tramadol. Researchers tracked trends through drug-diversion investigators, poison centers, substance-abuse treatment centers and college students. They also found that the reduction in opioid abuse correlated to a rise in heroin deaths.
Trial results published in JAMA Psychiatry say that Shire's ADHD medicine Vyvanse (lisdexamfetamine) may also help control binge eating disorder, MedPage Today reported. The drug reduced the amount of days per week binge eaters would indulge, according to the research. Shire is currently seeking approval of Vyvanse for binge eating disorder.
Scroll down to see the next article