January 28, 2015
Five things for pharma marketers to know: Wednesday, January 28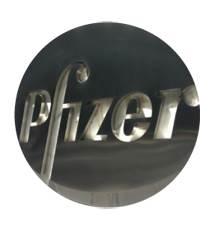 Members of Doximity's professional network now have access to local salary information. The online professional network, which supports medical school alumni pages as well as provides a LinkedIn-like experience for physicians, announced Wednesday that its Career Navigator feature now includes financial data it compiled using four months of anonymous compensation information. "Medical school teaches the science of medicine, but not the business of medicine. Our hope is that this up-to-date, local market data helps physicians level the playing field with HR," CEO and founder Jeff Tangney said in a statement.
Pfizer has settled a class-action shareholder lawsuit for $400 million. The Wall Street Journal reports that the settlement ends a 2010 lawsuit in which the company was accused of illegal marketing practices that also cost stockholders money. The Journal explains that the allegations of off-label marketing of drugs for medications including the painkiller Bextra, the antipsychotic Geodon and the seizure medication Lyrica.
A recent Google grant is for a lowish-tech health intervention. MobiHealth news reports that the company has put $2.3 million toward a grant for the nonprofit text-messaging program CareMessage. Like Text4Baby and United Healthcare's maternity app, CareMessage serves health-related information to a user's phone for an array of conditions including congestive heart failure, postpartum depression and mental health and is focused on Medicaid patients.
Researchers are looking into a finger-prick alternative for diabetics that could capitalize on the body art trend: tattoos. MedPage Today reports that University of California, San Diego is exploring temporary tattoos that can help identify serum-glucose levels.
Myriad Genetics will settle litigation related to its patent-infringement suits for testing of genes BRCA1 and BRCA2, which are considered markers of breast-cancer susceptibility, according to The New York Times. The Supreme Court ruled against Myriad in August 2013 stating that genes are not patentable as they are considered natural phenomena. Despite the Supreme Court's ruling, Myriad sued testing companies claiming they had infringed upon other patient claims. Last March a federal district judge in Utah ruled against Myriad and stated that those "remaining claims were also ineligible for patent," the paper wrote. Myriad spokesperson Ronald Rogers told the Times: "we decided it was in the best interest of the company to settle these matters."
Scroll down to see the next article