February 24, 2015
Storytelling in a Multi-Channel Universe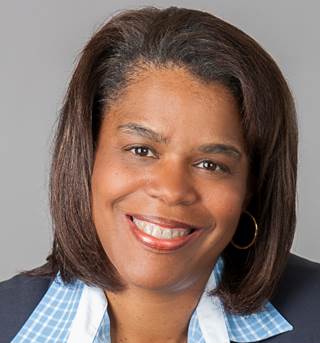 Marketers are only beginning to understand the intricacies of sharing a brand story on multiple connected channels – and not just those in healthcare.
From TV and social media platforms to touch-screen devices and experiential marketing, the key to executing a successful multichannel campaign is to know your audience, help them rather than sell to them and create meaningful content that shares the brand story appropriately across channels. Specifically, content needs to add value to the interaction and brand experience, while helping to solve a customer's needs by going beyond simple product description and attributes.
Healthcare marketers have the added challenge of creating content that isn't simply "fun" to share – insert cute kittens GIF here – but that is sensitive to patients and consumers in search of guidance and support that helps them think through their disease or condition and its implications on their lives. Whether gathering information on general health and wellness behaviors or seeking social support for illnesses in online communities, marketers are weighed with the responsibility to produce engaging content that addresses physical, emotional and psychological needs.
For example, when we were tasked with encouraging behavioral change for high blood pressure sufferers, we asked, "What can we do to help patients stick to diet and exercise routines while juggling busy lifestyles?" We developed a strategy that leveraged the web and mobile devices; using knowledge from behavior scientists we gave patients a nudge. We customized an online tracker that enabled patients to manage their daily blood pressure levels and tracked their daily activities. Patients then received text messages with bite-sized nudges, such as encouragement to walk the dog as a form of exercise or to stick to the outside aisles at the grocery store (the middle aisles tend to be stocked with "bad-for-your-blood-pressure food").
The result? Users of the program stuck with their treatment longer than those not in the program, simply because the content was tailored to their daily activities. Consumers who we defined as "strugglers" also received small personalized steps, while those defined as "skeptics" – who needed a more direct message – were fed the cold truth about the effects of high blood pressure. Serving up content that offered small steps to change behavior was essential to get people moving on this program and to get the reach that we wanted.
Health and wellness brands are focused on what good multichannel marketing looks like today. However, tech innovation and consumer engagement is continuously evolving. Marketers need to split their focus between what is happening now and what will be happening in the future in order to predict the tools and platforms that will pave the way for innovative multichannel strategies. To that end, the content you create must be fluid and adaptable so that it can be distributed across all current and future mediums.
The ideal integrated campaign will not only connect patients, caregivers and advocates, but create organic communities of support where the content is driven by patients and caregivers. Sometimes it's best to for a brand to serve as the facilitator, encouraging and empowering the audience to create valuable organic content.
"Connecting Nurses" is an international knowledge platform created by Sanofi for the worldwide nursing community that provides professional resources for its members around the world. Nurses are at the front lines of caring for the sick. Working with limited resources and often in difficult circumstances requires them to think creatively - inventing and discovering ways to improve patient care on their own. But a lack of resources and institutional support often means these innovations are lost or get overlooked. Our client was committed to changing that through Connecting Nurses.
As part of a collaborative approach to supporting nurses, our London office devised a project called the "Care Challenge," a global competition for the best replicable healthcare delivery innovations and ideas from nurses. The goal of the challenge was to gain attention and participation from nurses, highlight their innovations and efforts and deepen Sanofi's relationship with global nursing organizations.
Nurses posted their projects directly to the Care Challenge website, which was shared with healthcare providers around the world. This is an example of a brand acting as the facilitator. More than 900 innovation entries were submitted from over 29 countries. Showcasing these innovations has created incredible improvements to the standard of care in many underdeveloped nations. The Connecting Nurses and Care Challenge models are being rolled out to other key stakeholder groups, such as midwives and patient organizations.
So what's next? In the near future, look for an increase in hyper-targeting driven by deep data analysis. We also expect to see the term "multichannel marketing" disappear altogether as brands evolve to tell rich stories with different levels of depth offering multiple options for patient engagement depending on the channel, all the while connecting to a larger message that feeds the health and wellness conversation.
We try to be thoughtful when making recommendations to clients about multichannel campaigns, but there are no cookie-cutter answers. In fact, the term "multichannel" makes it sound like marketers are at the center of consumer conversation when actually, consumers are driving more of the brand conversation than any of us would have imagined a decade ago.
Being channel-agnostic is also an important key to artfully creating brand conversation. Listening to and identifying where brand dialogues are happening in the here and now will always be important to marketers. It's how we track movement and sales.
However, the key for all of us is to create consumer understanding by monitoring trends, data and other types of intelligence to predict where conversations are headed and validate the importance of those conversations to understand what, where and how to create brand dialogue that is influential in the health and wellness space. When the day arrives when the average everyday marketer can predict consumer dialogue, we'll be sitting at the center of another shift in consumer marketing that will continue to shape brand engagement for years to come.
Dana Wade is head, marketing innovation, Digitas Health LifeBrands.
Scroll down to see the next article