Marc Iskowitz
July 01, 2007
Dik Barsamian joins Haymarket's med ed team
MM&M.
Next Article in Channel
MM&M EBOOK: PATIENT ACCESS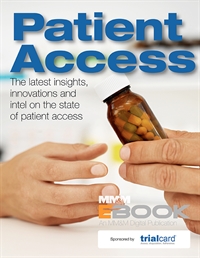 Patient access to pharmaceuticals is a tale of two worlds—affordability has improved for the majority, while the minority is hampered by cost, distribution and red tape. To provide marketers with a well-rounded perspective, MM&M presents this e-book chock full of key insights. Click here to access it.
Check out what's trending