May 31, 2013
Closing the Loop
Download:

Mobile 2013 iPad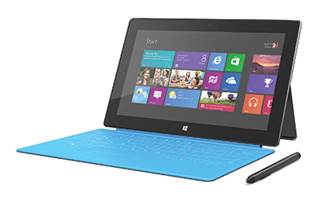 Closing the Loop
Surface: All things to all sales reps?
With Microsoft's Surface tablet now perceived as a viable alternative to the iPad, some medical marketers wonder if Surface may become the only device sales reps need in the field.
Currently, most reps need to jostle at least two units in the field to ensure they're ready for anything. With the iPad, they can unveil beautiful presentations enhanced by Big Data analytics.
But they still need their laptop to showcase more presentation material and data nested in Excel, Powerpoint and other Microsoft software programs.
With a Surface, they're can do both—and leave the iPad behind. "From a home office perspective, much of what is shared with the sales force is still based in Excel and PowerPoint," says Merz's Morgan, who is interested in moving to the Surface as an all-in-one unit. "Ideally, we want the sales force to carry one device that meets 100% of their work needs."
Makes sense. But for the time being, it looks like the iPad's firm grasp on the medical marketing industry will take a while to weaken—if ever, according to StayinFront's Arbadji. "We can see the case for Surface," he says. "But we are not seeing this in practice as yet. StayinFront supports both platforms, but for our clients so far, iPad continues to dominate the mobile rep space."