August 07, 2012
Dudnyk buys device-marketing expert Stratagem
Dudnyk bought San Francisco-based Stratagem Healthcare Communications in a move to bolster its West Coast presence and add medical-device marketing expertise, the ad agency said. Terms were not disclosed.


The formerly independent Stratagem will operate within the structure of Dudnyk's brand, and several key Stratagem personnel will join the new owners.

The northern California acquisition follows Dudnyk's move in February to open a southern California outpost, aimed at servicing clients such as Medtronic Diabetes, added to the roster this year.

"Our focus is communicating with specialty physicians and their patients in the biotech, biopharma, and medical device sectors," said Frank Powers, Dudnyk president (pictured below), in a statement about the acquisition. "The Stratagem team brings us additional senior talent and experience with those audiences and sectors; additional imaging, dermatology, and medical device marketing expertise; plus a strong direct-to-patient (DTP) portfolio."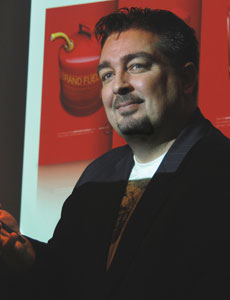 Strategem accounts include ZONARE Medical Systems, John Muir Health, Valeant Pharmaceuticals and Roche Molecular Systems.
Dudnyk "will bring creative, digital, and scientific energy to our clients," said Susan Hempstead, a former Stratagem exec who is now joining Dudnky as SVP, account management and strategy. Among her colleagues staying on at the northern California shop are Patricia Malone, SVP, creative director, copy, and Paul Harris, SVP, creative director, art.
An independently owned healthcare agency, Dudnyk is based in Horsham, PA, and also has a full-service office in Carlsbad, California, located between San Diego and Los Angeles. Among additional clients added this year were Carticept, for an orthopedic device launch.