November 04, 2014
Most CME payments can go unreported: CMS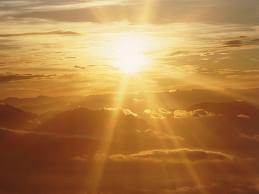 The Centers for Medicare & Medicaid Services announced last Friday that the government agency would eliminate the CME (continuing medical education) exemption from its Open Payments program—yet still allow most CME payments to fall outside its reporting rules.
The Sunshine carve-out for CME payments was something for which med-ed firms had lobbied. "CMS gave the certified CME community exactly what it wanted," said John Kamp, executive director, Coalition for Health Communication, "an exemption for the reporting of payments to physician speakers and attendees at CME events so as long the sponsor 'does not require, instruct, direct or otherwise cause' the payment to go to specific recipients."
The original language stated that any activity—which is accredited by four listed organizations, including the ACCME—was exempt from reporting requirements, so as long as "the applicable manufacturer does not pay the covered recipient directly," and as long as "the applicable manufacturer does not select the covered recipient or provide the third party with" a list of speakers to be considered.
These guidelines elicited some challenges for regulators during the comment period. CMS wrote it received feedback, saying that other organizations—reporting to follow the same standards as those on CMS's four-company list—should also be exempt. CMS wrote that, due to this feedback, it had inadvertently endorsed and supported those four organizations as an "unintended consequence," which led to Friday's decision to remove the language entirely.
Andrew Rosenberg, senior advisor to the CME Coalition, a trade group, wrote that his organization "applauds CMS for clarifying these important rules," saying that accredited CME already prohibits direct commercial support to payers, saying further regulatory measures were "not a necessity."
CMS also noted that physician attendees of CME events will not need to be reported to Open Payments, so as long as those attendees do not "instruct, direct or otherwise cause the subsidized tuition fee for a continuing education event to go to a specific physician attendee."
The ACCME (Accreditation Council for Continuing Medical Education) reported in July that industry budget cuts for continuing medical education slowed in 2013, down only 2% from 2012's precipitous 10% decline.
Scroll down to see the next article