July 01, 2012
100 Agencies: McCann HumanCare
Download:

McCann HumanCare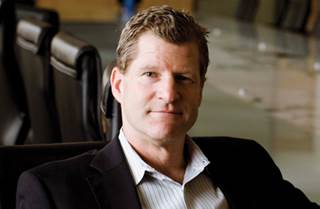 Andrew Schirmer, EVP/managing director
More than even deep-sea fishermen and NYC cab drivers, the frenzied execs who sell drug advertising have the most chaotic workdays. "Often times, consumer funding is something that the brand has to fight very hard for," only to see it get yanked overnight, says Andrew Schirmer, EVP/managing director, McCann HumanCare.
One of HumanCare's biggest engagements last year was on Novartis gouty arthritis drug Ilaris. In August the FDA issued a complete response letter, a setback for client and agency alike. And at the end of last year, dermatology client Galderma decided to put broadcast advertising on hold for roster brand Oracea (rosacea).
On the plus side, this year HumanCare landed the AOR assignment for consumer advertising and communications on Merck's respiratory franchise, which includes Nasonex, Singulair and Dulera. It was part of a larger win by Interpublic Group in November, off a pitch led by Draftfcb Healthcare's Area 23.
Singulair, which had $4.5 billion in US sales last year, is set to lose patent protection in 2012, and its commercial budget will likely decline. Nasonex is due to follow in 2014. Still, the Merck win is a bright spot on an otherwise dismal new business front.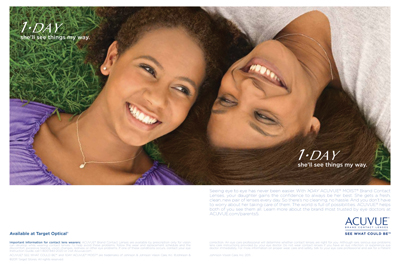 Business, "as we're tracking right now," is up for 2012, and 2011 revenues beat the prior year, thanks in large part to organic growth. Work the agency has been involved with this year includes TV creative for GlaxoSmithKline's Lovaza, for lowering triglycerides, and the digital properties for Boehringer Ingelheim's Tradjenta type 2 diabetes product.

The spate of blockbuster meds hitting patent expiry—not to mention rising digital connectivity, the empowered patient, and political scrutiny—has slackened demand for the kind of pricey TV and print campaigns that this shop cut its teeth on. "Over the last few years, we've seen budgets come and go fairly rapidly," says Schirmer. "We've been retooling our business to better manage through that."

The result is a more holistic offering that doesn't depend on DTC broadcast advertising. Today, 60-70% of the agency's revenue is driven by digital relationship marketing and direct-to-patient.

"Our model has become, 'We will help you with all of your patient-engagement programs, and we will work with you to determine a viability of DTC for your brand,'" he says.

Unlike the other five US McCann Health agencies, McCann HumanCare did not need to change its name to distinguish the McCann connection. It's already positioned that way—literally; HumanCare resides within the offices of its larger sister agency, McCann Erickson NY. (Note: For a full description of the branding changes that took place across the other five agencies, see the profile for McCann Torre Lazur, p. 131).

Headcount stands at 45-50 and counting (the agency is hiring). Suzanne Piehl rejoined this year as group account director, while last year digital project-management lead Renato Taralli came onboard, making this a discipline within the agency.

In conjunction with the branding changes announced last month, McCann Health affirmed its intention to go deeper into public health, a space where Schirmer says HumanCare can play a prominent role, as well.

"If we're connected at the patient level," he says, "we're going to be a more viable and valuable partner to help determine what the broader consumer offer might be."