March 11, 2016
5 industry execs discuss how to harmonize healthcare campaigns
Download:

Omnichannel Marketing 2016: Crossing Channels.pdf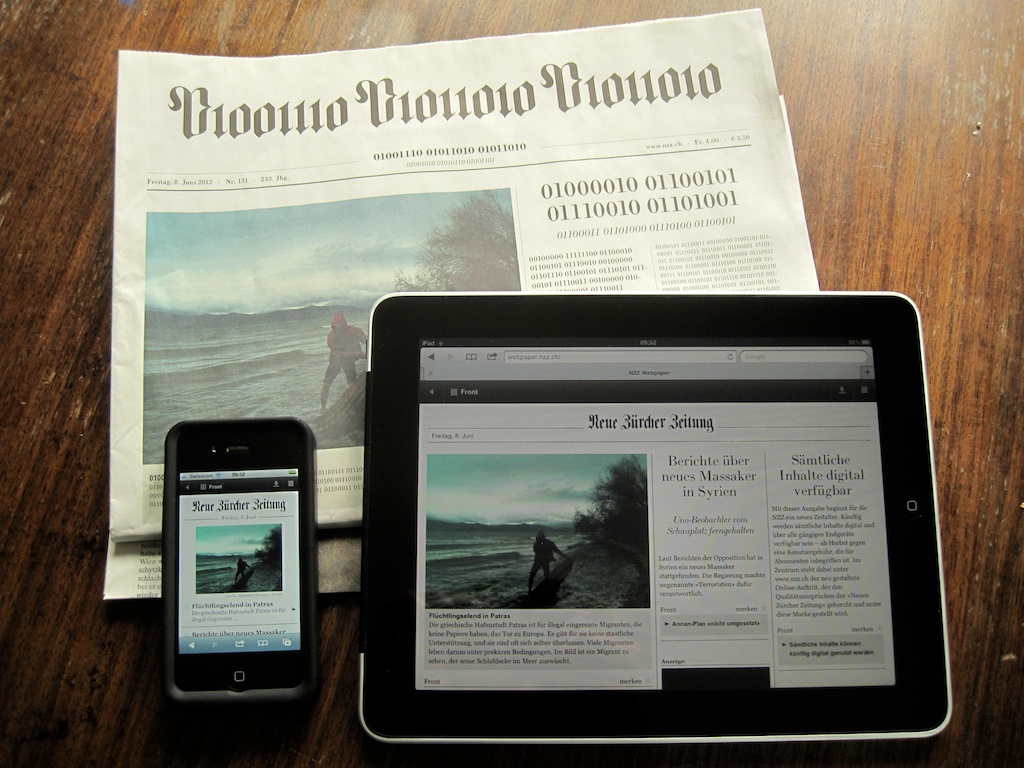 "Marketing in the 21st century requires an ability to understand your customer and engage on his or her terms," said Deb Nevins, senior associate director, customer engagement strategist, Boehringer Ingelheim. Photo credit: visualpun.ch/Creative Commons
1. What are the hurdles that healthcare brands face in implementing their multichannel engagement strategies?
Christine Coyne, VP, specialty pharmaceuticals, BTG International: Corporate budgets and perceptions of multichannel engagement. Budgets are always challenging but — philosophically speaking — convincing executives that you have to hit several different stakeholders on various channels in our fragmented media landscape, while tailoring messages appropriately for each audience and channel, is also challenging.
Hilary Gentile, EVP and chief strategy officer, McCann Health North America: All marketers face challenges in enacting multichannel engagement. Within healthcare, there is a confluence of factors, including regulatory constraints, restricting how completely we can engage across all venues. Healthcare is tied to the mind-set that human capital is needed to achieve long-term growth. So healthcare brands overprioritize sales force communications while underutilizing the full range of available communications channels.
See also: Pharma turns to mobile, population data to market to docs
Bill Drummy, founder and CEO, Heartbeat Ideas: It's a mistake to think about multichannel as a new thing; it's just an evolved version of what we've been living with for the past couple of decades. In pharma, the old world was very simple: Buy a heap of TV spots, hire hundreds of reps, take a nap. Now it's far more complex and people are neither trained for it nor resourced to handle it. So people need a way of managing a much more complex marketing world to work together harmoniously.
Kathleen Bonetti, EVP, marketing, Rx EDGE Pharmacy Networks: Orchestrating a multichannel strategy takes time and resources, both of which are at a premium for today's pharma marketing staffs. Despite that, many are making impressive strides in this area because they are concentrating on the factors that matter most: targeting messages to people when they are most attentive, focusing on healthcare channels, and justifying investments through analytical measurement.
Deb Nevins, senior associate director, customer engagement strategist, Boehringer Ingelheim: Marketing in the 21st century requires an ability to understand your customer and engage on his or her terms. To do that you need the right platforms, data, and messages. Implementing new technologies and aligning the appropriate people with the capabilities are key to that engagement and also where you can encounter your challenges.