June 01, 2012
Antidote: New diet drugs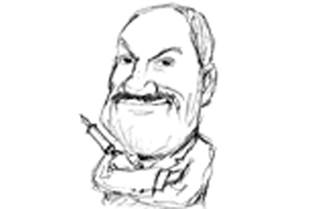 It may not be news to you, but the US has an obesity problem. A study by Duke researchers in the American Journal of Preventive Medicine says that 42% of Americans may be obese by 2030, leading to $550 billion in extra costs to our health care system.
For patients who can't or won't exercise, or those who can't or won't eat right, I have to find other solutions—which include weight loss drugs.
My options are limited. Meridia, an appetite suppressant, was removed from the market in 2010 because of associated risks of heart disease and stroke. Fen-phen was famously removed from the market in 1997 because of risks of heart valve problems and increased pressure in the blood vessels of the lungs.
The FDA, wary of another fen-phen disaster, hasn't approved a weight loss drug since xenical in 1999. Xenical interferes with the absorption of fats in the bowel, causing unpleasant side effects, so it is of limited use.
Now along come Qnexa and Lorcaserin, which have just been approved by a panel advising the FDA, which means almost certain FDA approval. But I find both drugs problematic, and would be reluctant to prescribe them at least initially.
Qnexa includes topiramate, a seizure drug which can cause confusion and lethargy. Lorcaserin, which promotes a feeling of satiety, has been less successful in terms of the goal of weight loss, and needs further study in terms of risks of heart disease or tumors.
Both drugs will likely be approved, but this physician will wait a long while before prescribing them.
Marc Siegel, MD, is an internist and professor of medicine at New York University and the author of
False Alarm: The Truth About the Epidemic of Fear
Scroll down to see the next article