May 01, 2014
Antidote: Sovaldi's sucess story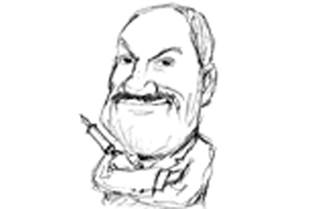 Every now and then a new drug comes out that dramatically changes the trajectory of a killer disease. Such a drug is Sovaldi, the new kid on the block for Hepatitis C. The manufacturer, Gilead Sciences, is taking a deserved victory lap.
The key to controlling, if not curing, viruses is to prevent their spread from cell to cell. Hepatitis C is no exception. In the US close to 4 million people are chronically infected with Hepatitis C, and it is a major cause of cirrhosis and liver cancer. Close to one third of patients go on to develop cirrhosis.
Older treatment regimens include oral ribavirin and injected interferon, which are given over a period of 6 months to a year and are difficult to tolerate because they cause flu-like symptoms and depression.
In contrast, the newer oral treatments, including Sovaldi, which work by blocking the virus's replication, are much better tolerated and achieve a cure (virus no longer detected) in over 90% of cases in just 3 months of treatment. Sovaldi and drugs like it are now revolutionizing the treatment for Hepatitis C and changing the course of the disease.
This is especially exciting when you consider that millions may have Hepatitis C and not know it. The assay for identifying this virus didn't become available until the early 1990s, and before that many acquired the virus via blood transfusion, drug use, or via sex. At a time when the Centers for Disease Control and Prevention is recommending the screening of all baby boomers for Hepatitis C, it is good to know that the treatments are available to wipe it out if you have it, before you develop liver failure or cancer. I have treated several patients for chronic Hep C, some of whom would no doubt be alive today if these treatments existed several years ago.
Hepatitis C is an invisible killer, but it hasn't received the media attention that it deserves. Now that effective treatments are available, we owe it to patients in the US and around the world (at least 130 million cases) to give this dreaded virus the media attention it deserves.
Scroll down to see the next article