October 13, 2011
Best TV Advertisement/Campaign
Download:

Category 20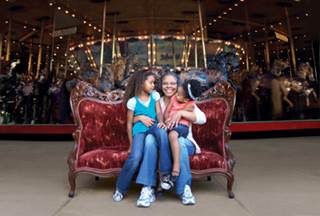 Recognizes excellence in branded or unbranded TV ads or campaigns promoting a prescription drug, medical product or services, or disease awareness/education.
GOLD AWARD
RAPP and Humana Medicare
Relationships
Retirement, a time meant for relaxation and relief, is instead a period of confusion, doubt, and frustration for many seniors. RAPP's campaign, "Relationships," for healthcare provider Humana, tries to clear the air and "address seniors' fundamental goal of control and independence."
The TV advertisements aim to get across Humana's overall message: personal attention along with clear information, creates lifelong well-being. One commercial highlights the bond between grandparents and their grandchildren, showing them side by side on a park bench. The ads identify seniors as vital parts of their families and communities, who need to have a healthcare provider with their interests at heart.
The agency was tasked with raising brand visibility and promoting Humana's Medicare Advantage plans, a supplement for people's existing coverage. Our judges thought they succeeded: "Targeted and emotionally compelling without being sentimental or too cutsie," said one. Another noted: "A perfect combination of education and emotion."
The message rang true for viewers, as seen by campaign results: a 10% jump in total revenue, retention rates of 91%, and premium revenues up by 17% in 2010.
The campaign's strong point is its ability to achieve an emotional sensibility while illustrating the importance of being in control of your healthcare, and finding the coverage suitable to your needs. "Relationships" connects to its target audience—and lives up to its name.
SILVER AWARD
Saatchi & Saatchi Wellness and Merial Limited
Little Green Men
The blitz precipitated by the "Little Green Men" was a favorite among our judges. Saatchi & Saatchi crafted a fine-tuned offensive in the effort to preserve Frontline Plus, by Merial Limited, as the market leader. The agency proved victorious in its strategy with an 8% increase in sales leading to a record year for the flea-killing compound. As one judge put it: "You've convinced me that all my pets need 'little green men.'"
THE FINALISTS
• Advance MarketWoRx and UCB—Unbranded Direct Response: I'm Different

• RAPP and Humana Medicare—Relationships

• Saatchi & Saatchi Wellness and Abbott Laboratories—Things That You Love: Bicycle and Piano

• Saatchi & Saatchi Wellness and AstraZeneca—Extreme Measures

• Saatchi & Saatchi Wellness and Merial Limited—Little Green Men
Scroll down to see the next article