August 01, 2013
Biotech Report: Blended Biotech
Download:

Blended Biotech 2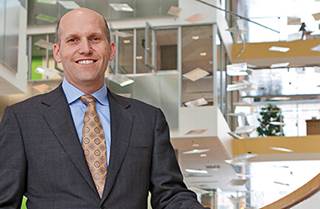 Bill Sibold
Biotech marketing in the age of the orals
As Big Pharma encroaches into biotech's backyard, once-staid specialty categories are seeing an advertising renaissance in terms of channel relevance and creative.
For instance, Novartis' Gilenya MS pill took a print, digital and social-channel approach tuned to the MS space, in which a much larger portion of newly diagnosed patients are between the ages of 25 and 44, and two-thirds are women.
"They're much more empowered and expect a lot more," says Dagmar Rosa-Bjorkeson, VP & head of the US general medicines MS business unit at Novartis. "So the tone of the visuals and the campaign entirely reflect that—a little bit of attitude. The sassy approach of 'Hey MS, Take This!' is, 'I'm still empowered. I'm the one that wants to still be in control of my life.'"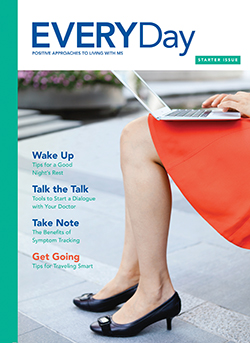 With the appearance of two more orals that are now available to treat the disease—Genzyme's Aubagio and Biogen Idec's Tecfidera—the MS market is changing quickly. And so is marketing in this category known for its biotech presence.
Sources say more promotion geared toward a digital-savvy demographic is in store. Genzyme has debuted new consumer work this summer for Aubagio, in channels including print and digital.
Whereas Gilenya's DTC ­advertising theme is spunky, and even a bit irreverent with its images of women sticking their pill-studded tongues out, Aubagio's effort takes a more literary approach. For patients and care partners, its "List" campaign focuses on everyday living.
When asked if Aubagio's consumer campaign is more toned down than Gilenya's, Bill Sibold, SVP, head of MS for Genzyme, replies, "I wouldn't necessarily say that…[We] feel like we are approaching it with the right tone."
The company says it conducted "extensive research on the needs of consumers and HCPs to best match the brand offering." Educational tools are in magazine format (pictured). Websites, both for people living with MS, their care partners and for HCPs, are fully optimized as per responsive Web design.
"The MS community is a pretty tight, small [one] so it allows us to be reasonably targeted with patient programming," according to Sibold.
He adds that the market can expect to see a big educational push centered around Lemtrada, Genzyme's MS biologic that is awaiting approval in the US and EU. "When you have a transformational treatment, it requires time to educate because it's a different way to think about managing a disease."
Despite such efforts, however, a major DTC effort is not in the cards for most biotech brands. "We can't afford it," says Ron Cohen, CEO, Acorda Therapeutics. "We have to do more with less in a little company like ours."
Cohen says that Acorda uses a fair amount of SEO and keyword tactics in its efforts to drive more patients to its websites. Ampyra, Acorda's drug for impaired walking in patients with MS, has been tried by 80,000 ­patients. The population of MS patients who are not wheelchair-bound is 200,000. So now Acorda is faced with the task of figuring out how the company can best reach those additional 120,000 patients.
"You're constantly working on educating and differentiating," says Cohen. People are "constantly confusing us with Gilenya or BG-12 [Tecfidera]."