June 01, 2014
Can EHRs raise the quality of care?
Stage 1 of the three stages of meaningful use criteria has ended, and Stage 2 is rolling out. So far, it's unclear if the incentives improve patient care. How can industry help doctors bridge the quality gap through EHRs?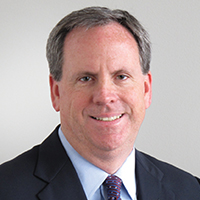 Jim Dolstad
Chief actuary, EXL
Effective EHR implementation, integration and management are key in creating a positive patient experience. Proficiency in analyzing and understanding patient data, specifically gap identification and closure, are critical to patient care and disease management. Healthcare providers relying on claims data derived from care management and disease programs are often met with false identification claims, resulting from month-long lag times between when a gap is closed and a patient is contacted. The delayed information receipt and inaccurate patient outreach hurts the credibility of the care management program and impacts the healthcare provider's ability to provide quality care. EHRs reduce the gap identification lag, providing better patient experience, while reducing the resources required to outreach to members.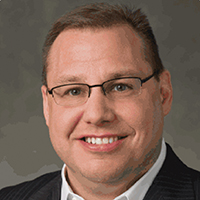 Paul Cioni
Senior vice president & chief technology officer, Velocity Technology Solutions
Bridging the quality gap requires that doctors have ready access to EHR information, which necessitates a more agile computing environment. Cloud computing offers a faster, achievable and cost-effective path for healthcare providers to modernize technology around a coordinated care model. If implemented in a secure, HIPAA-conforming fashion by healthcare industry experts, cloud accelerates healthcare data portability by enabling secure connection points among applications, regardless of geography. Cloud also offers the scalability required for exponential growth of healthcare data exchange. Because applications can be deployed into the cloud quickly, HCPs can mitigate project overruns and the revenue dip that often plagues new system implementations.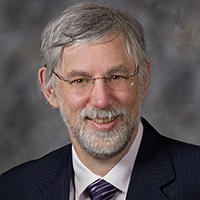 Jim Brule
Director, regulatory programs, Allscripts
HITECH was intended to reach its goals in three phases: adoption, connection and outcomes improvement. Because healthcare systems lagged in IT use behind other industries, that focus on adoption in Stage 1 had to come first.
In Stage 2, the idea is to connect the providers now using the systems. Over the next several years, as data exchange increases and we move to the start of Stage 3, the goal is to begin to achieve measurable improvements in clinical outcomes.
To be successful, we must apply our expertise as software engineers to create systems which are open, interoperable, and flexible enough to promote the care improvements that are desired. This will require a slowdown in the pace of regulatory changes, which threaten innovation just when we need to be creative.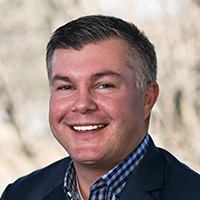 Mark Heinold
CEO, LDM Group
We have seen only one published study on that issue, from a system that was getting ready to replace its homegrown EHR. So it is important to keep questions about this link in perspective, and understand that we're still in the early days of studies that examine that specific link. However, abundant data shows that EHRs can help bring about positive changes in behavior by delivering relevant information to patients and HCPs at the point of care. Industry can help bring about better quality in healthcare by sponsoring programs that make that information delivery possible. Some aspects of EHRs are evolving, but we know that HCP and patient engagement work well!
---
Got a forum question or comment?
Send an e-mail to marc.iskowitz@haymarketmedia.com or kevin.mccaffrey@haymarketmedia.com
Scroll down to see the next article