August 01, 2014
Can value vanquish payer pressure?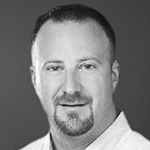 Rich Trezza
President/general manager, payer marketing, Ogilvy CommonHealth Worldwide
Because of the evolving healthcare environment, the value equation has shifted. Demonstrating the "value" of a product goes well beyond the traditional "product-centric" approach, as we have now entered an era characterized by "care-centric" approaches.
How can we use value to translate market-access awareness into reimbursement success? First, we need to address the shift from volume-based reimbursement to value-based reimbursement. Value-based reimbursement focuses on 1) financial rewards for meeting quality measures; 2) shared savings; and 3) delivering better outcomes while utilizing fewer healthcare resources.
Product (or offering) value, market-access awareness, and reimbursement success are all steps on the path to increased sales and market share.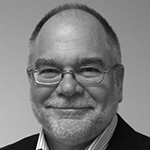 Scott Guerin, PhD
Director of organized ­customers, health psychology ­specialist, Atlantis Healthcare
One answer to this struggle is when pharma provides robust adherence solutions with their products. Greater adherence to prescribed treatment is often directly associated with reduced medical costs and can help payers meet quality targets, realize bonus payments, and avoid costly penalties. Engaged patients generally will be more adherent to their drug regimen and find ways to access their medications. The trick is selecting the right adherence program without breaking the bank, and avoiding investments in cookie-cutter interventions that don't work. Research confirms the best way to improve adherence is to examine reasons why patients aren't taking their medications. To navigate the adherence options, pharma would do best to investigate those deeply rooted in behavior change theory.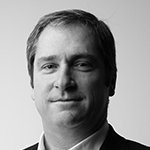 John Guarino
Managing director, managed markets & global payer access, Palio+Ignite
The payer is a different stakeholder. They speak a different language. They use different data to help inform their decisions. If you speak to formulary decision makers the way you would to a physician or patient, you are not going to be effective.
It's about "value." Merriam-Webster defines value as "the amount of money that something is worth; the price or cost of something." To speak the payer language you have to do the math. Demonstrate the financial impact of your brand to the system, as well as the clinical benefits.
Reimbursement success is not likely unless you understand the payer. For a payer to find value in your brand you need to demonstrate, in language that resonates with them, features, benefits, and importantly, value.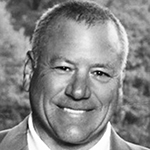 Steve Stefano
Managing director, Ashfield Market Access
To achieve a successful formulary position—Tier 2, Tier 2 with Step Edits, or Tier 2 Prior Authorized—a market-access team must have the support and accepted data demonstrating the drug or biologic is fully differentiated in its class. Secondly, the team must demonstrate physician demand for the product. This is critical and will help obtain formulary positioning even when there is not sufficient data to fully differentiate. Finally, the team must be in a position to negotiate competitive pricing. When the product is fully differentiated, premium pricing is okay. If it is only slightly better than others in its class, the decision will come down to price.
---
Got a forum question or comment? Send an e-mail to marc.iskowitz@haymarketmedia.com or kevin.mccaffrey@haymarketmedia.com
Scroll down to see the next article