October 01, 2012
Career Issue 2012: Chutes & Ladders
Download:

chutes and ladders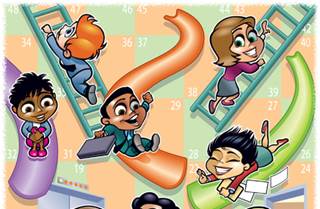 Career Issue 2012: Chutes & Ladders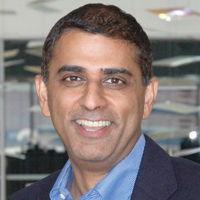 Bhavesh Ashar, VP, project head of transplant, Sanofi
Time in the industry: 14 years
Original career plan: Actuary
Previous roles: Healthcare consulting with McKinsey & Co; at Sanofi, AVP Sales & Marketing, Injectables and Associate VP, Commercial Operations, attaché to US president/CEO, marketing, ­commercial operations, new products/business ­development, commercial head, integration lead
Did your career find you, or did you find it?
I have always had an interest in both healthcare and in business. After college, I chose a career in business and trained as an actuary. My interest in healthcare grew through my actuarial days as I read more about that business model and networked with people in that field. A career in the pharmaceutical industry was the ideal way for me to merge my business background with my interest in healthcare. So I decided to aggressively pursue my goal. And I have not regretted that move ever since…
Who was instrumental to your growth along the way?
Too numerous to mention. I have had the fortune to work with and learn from many talented colleagues over the years—co-workers, managers and mentors. Business school and text books can only teach you so much. I have benefited the most from watching skilled leaders in action, solving tough business problems in real time.
What's been your most useful career skill, and how did you develop it?
Adaptability. As change becomes a constant in our industry, I believe this skill has helped me navigate the ups and downs much more effectively. I developed these skills through experiencing change in both professional and personal settings. Professionally, through exposure to many different business situations and personally, by having lived in three different continents—Africa, Europe and North America.
Is there anything you would have done differently?
Given the increasing importance of Global Markets, I wish I had spent more time earlier in my pharma career in that setting. In my future roles, I hope to have the opportunity to increase access to life-saving medications in emerging markets.
What advice would you give others looking to get into the industry or move up the ranks?
Excel with the job at hand. Give every project your best, and demonstrate your value to the organization. Don't be shy about getting into the details, as often times the magic is in the details. Above all, do what's right.
How important is it to develop a specialty or niche?
It's becoming increasingly important as the industry goes through transformation. While it's necessary to have a very solid and broad base-level understanding of the business from many different vantage points, it is also becoming critical to develop a "spike" in a functional area and/or a therapeutic area. I believe in most cases it is no longer sufficient to be a generalist.
How do you see the industry 10 years from now?
The industry will continue to change rapidly, and the pace of change will accelerate. Demonstrating real patient value will become front and center of all that we do. At the core, there are still many areas of unmet need and hence a lot of opportunities for our industry to do what it's good at!